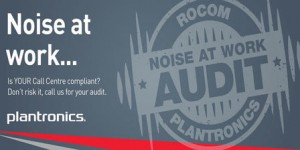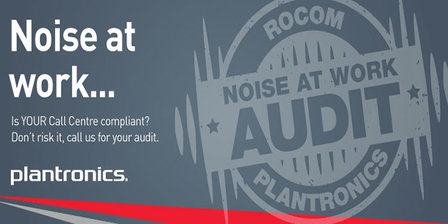 Contact Centres Get Ahead With Free Noise Testing from Rocom – Comms solutions specialist Rocom is offering call and contact centres across Yorkshire free Noise At Work testing to help boost staff productivity and ensure companies stay on the right side of the law.
Working in partnership with headset manufacturer Plantronics, businesses can take advantage of a free Noise at Work audit to assess sounds levels and general working conditions – on a first come first served basis.
Three-quarters of workers across the country have reported their company has taken no action to address their noise issues or the actions have failed. Recent research, commissioned by Plantronics, also found that there is a growing difficulty for office environments to keep noise distractions at bay and for employees to focus on work.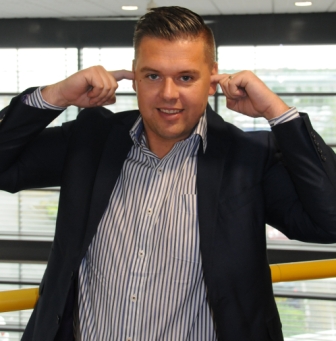 "Today's office environments are showing serious noise challenges for individuals and their colleagues, undermining productivity gains," says David Silous-Holt, Head of Corporate Sales at Leeds-based Rocom.
"Contact centre workers are known to be at risk from excessive sound levels. Just ask any 'no win no fee' personal injury claims company. In today's compensation culture it's vital for contact centres to ensure their employees are working within legal limits."
He added: "According to the Plantronics survey, office workers listed decreased productivity as a common effect of noise – and believe they would be a lot more productive in a less noisy environment (54%). An oversight of noise at work issues could potentially cost a UK organisation nearly £15,000 per year in lost productivity per senior manager employed."
David highlighted how disruptive noise in an open office environment can manifest itself into stress and physical ailments, such as headaches and migraines.
"As flexible working grows in popularity, office design has also radically changed, with open-plan office environments becoming the norm and fewer people working from a traditional fixed desk.
"This new way of work can create serious acoustic difficulties without the correct soundscaping measures. As a result, office workers listed noisy colleagues as the biggest noise complaint in their office environment. UK law treats all sound as noise, including speech and music, with exposure measured over an average week. So it's not always easy to know exactly where companies stand legally."
He concluded: "As the largest UK specialist solutions supplier of communications products and services, Rocom can provide technical advice on any aspect of communications collaboration and compliance issues. The free audit is already proving very popular."
---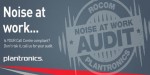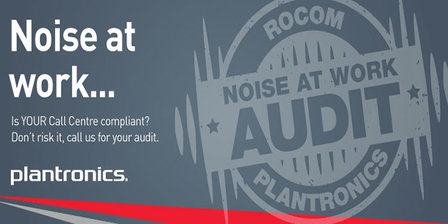 For additional information see the Rocom Website