Why Contact Centre Scripts Have NOT Had Their Time… according to Elizabeth Brabner of CallScripter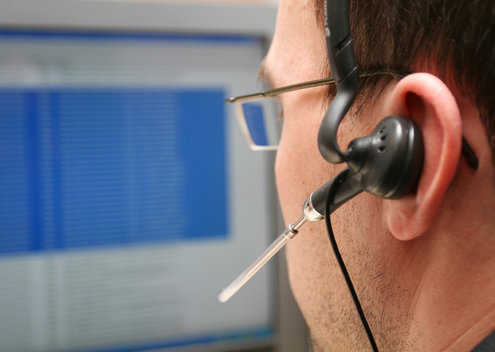 As an employee of a Contact Centre Specialist, a recent article discussing whether or not using scripts in the call centre has had its time naturally caught my eye. And while the article presents both sides of the argument, I feel an exploration into the depths of what the traditional 'call script' now encompasses is in order…
Yes, excellent customer service is key, a differentiator, but to achieve that great service first comes meeting all the requirements and obligations. It doesn't matter a jot if the Customer Care Advisor provides the greatest service I've ever had, if they have to call me back the next day because they didn't take down the necessary details or the call takes an hour because they are having to juggle numerous applications to answer my query, I won't be using them again.
Upselling
Part of our organisation is our outsourced bureau contact centre. We provide a large range of services for companies of varying sizes and from different sectors. All client interactions are responded to using our own scripting solution, created in-house 15 years ago. One of the most basic, but valuable functions incorporated to specific script campaigns is upselling options. These, in their most basic format, are offers that advisors inform the customer about. These are often point of sale offers that are only available at this stage in the transaction. One of our retail customers, Tristar reap excellent results from their POS offers using our scripting solution with success results of 80% and above as the norm.
Another great way to use 'upselling' function is to encourage gift aiding for charitable and not-for-profit organisations. One of our children's charity clients makes use of this feature and over 5 years it has resulted in extra donations of £12,000!!
Branding and Consistency
Now for me, as a devout marketer, branding is life. Branding is defined as the sum total of a company's value including products, services, people, positioning and culture. With the scripting solutions on the market today script builders can apply corporate branding to every page of every script. The benefit of this is so far reaching. For an in-house operation, this reinforces the image and personality of the business through the consistency in tone and therefore the trust that customers feel when they are engaging with the corporation.
The need for distinctive script branding becomes even more key for a BPO outsourcer. With calls being answered back to back, the advisor must be able to switch up their tone of voice and delivery style instantly. Having the script visuals and wording in line with the organisation's branding will enable the advisor to put on that company's hat and deliver the exceptional service that is so crucial in the world of customer interaction.
Records
One of my favourite stories from our sales team was of the insurance contact centre that was using white boards to take down customer details during a call, and then wiping them clean once the action was completed. Now, this may have been a few years ago, but I am certain there are still such centres out there. What happens when a customer has to call back because the action hasn't been completed? Or the board is mistakenly wiped before the details have been updated in the CRM. Having to call the customer back because their details were not updated is embarrassing and unprofessional and results in bad customer service. For more information on call recording and data legacy services, visit our PCI division.
Compliance                                                                                                              
Now, on to the serious stuff. It is increasingly important to ensure that all regulations are met. This often varies between industries, companies and interactions. Two of the most effected sectors are financial services and insurance. Using a scripting application obligates the advisor handling the interaction to complete specific actions before moving onto the next page. It always surprises me when discussing interaction scripting with acquaintances, how basic some current 'solutions' are especially in environments that require compliance. A PDF to guide an advisor through a mortgage application? Not good enough. Efficient cripting for compliance not only protects the customer, but your organisation too.
Outsources
Contact centre advisors often have to manage a number of different applications during a single interaction. This can take time and often means the flow of conversation can be stilted and manner vacant as the advisor battles to find and fill out the correct application.
At IPPlus Plc, the traditional 'call scripting' has evolved into a much more intricate beast. By incorporating CRMs, payment gateways, knowledge bases, social monitoring and telephony integrations to name a few, we can provide a Unified Agent Desktop which allows advisors to  carry out all actions within one, uniform space. And by using prompts, or indeed structured scripting if that's your preference, the advisor can relax into the call knowing that they are completing all necessary actions, leading inevitably to happier, friendlier staff!
Training
Training. One of the biggest reasons to use a scripting solution, or Unified Communications solution. At a recent industry event, one small contact centre manager told me that his advisors used no guidance when taking calls. When I asked how they knew what to say, his response was that they were all thoroughly trained. For six weeks. Six weeks?! Using an application that houses all your programs, FAQ's, telephony connections and social accounts in one area could reduce that training time by at least half. Maybe more. Our own in-house contact centre boasts and impressive 3 day 'door-to-floor' policy so that new starters are on the phones after 3 days training. Remember people, time is money. Investing in a simple to use all-in-one solution can get your new advisors out on the floor and delivering top customer service in a fraction of the time.
While the phrase 'call scripting' may be out dated, the functionality certainly is not. Perhaps we should change the name of our product? But why over egg the pudding? Yes we script calls, but just look where that can take you! We are evolving, so you can too.
So have contact centre scripts had their time? No way, their time is just beginning…
---
Additional Information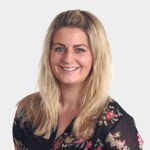 Elizabeth Brabner is Senior Marketing Manager at CallScripter
For additional information on CallScripter visit their Website