• Just 15% of UK's leading companies respond to tweets
• Just 10% UK consumers use social media to make complaints
• 84% UK consumers still prefer to communicate with companies by phone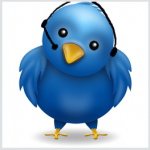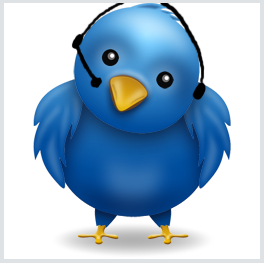 Businesses are still not realising the potential of social media and other new channels to engage with their customers, by not responding to their enquiries quickly enough or at all, according to a new report from Webhelp UK.
The customer experience solutions provider's 'Connected Customers' report found just 15% of the UK's leading companies responded to tweets from customers during a secret shopping exercise carried out by the company. In addition, more than two thirds (64%) of businesses took longer than an hour to respond.
The report, which also polled more than 2,000 UK adults found this lack of meaningful social media engagement means just 10% of people use Facebook, Twitter or mobile apps to make complaints.
Close to two-thirds (62%) of customers said they preferred to make formal complaints by email, while despite the opportunity to vent online, 46% said they would rather pick up the phone to share their frustrations.
When it comes to general enquiries, more than three-quarters (84%) of people would rather communicate by phone, however this falls to 69% for under 35's. One-fifth (20%) of people under 44 also said they expected companies to provide them with a web chat facility. Yet just 13% of companies provide this service.
David Turner, Webhelp UK CEO, said:
"Our report clearly demonstrates that the face of customer engagement is constantly changing. Although traditional forms of communication still play a predominant role in conversations between companies and their customers, they cannot be offered in isolation.
People now expect to be able to contact companies through multiple channels; switching between them at their convenience. However, our report suggests while many businesses have developed new channels in response to customer demand, many still fall short of delivering effective customer support through them.
Nearly nine in ten (88%) of those asked also said they had been frustrated by inconsistent information across channels, pointing to failures in the management of big data, which can be a valuable tool in building profitable customer relations.
David Turner, concluded:
"More than anything, our research suggests while companies are offering more and more customer communication channels, many are failing to take advantage of their potential by focusing too much on the medium, and not the message.
"It's no longer enough to just provide more channels, these channels have to offer an effortless stream of communication – the 'omni-channel'.
"The end result is a smooth and more satisfying customer experience which, for companies, can convert into sales, repeat business and loyalty. Done well, it can also improve efficiency and deliver significant cost savings."
In a separate survey of customer experience professionals, carried out by Webhelp UK to coincide with the YouGov poll, 95% of those asked said the integration of channels into an omni-channel was the most important issue facing the industry. Three-quarters (75%) also said better use of data on customer interactions was needed to improve customer experience.
For additional information see Webhelp UK's Company Profile