Interaction History and new user interface included within a raft of major improvements
Azzurri shifts to an agile development approach in order to respond to changes in communication channels more quickly
Azzurri Communications have announced a number of significant updates to Callmedia Expert Contact, its multi-channel contact centre management software, in addition to unveiling its new agile development approach for the product.
The latest version of Callmedia Expert Contact encompasses a number of upgrades focused on meeting the evolving needs of contact centre agents; most notably with the introduction of a new Interaction History capability and a significantly enhanced user interface that is focused on giving agents more control. It is being launched to existing customers today in a special event in Weybridge.
Designed specifically for a modern multi-channel contact centre, Interaction History provides the agent with complete visibility of all previous contacts, across all channels, in one central window within the Desktop. Combined with Callmedia's new easy-to-use interface, the agent can easily drill down into each interaction to view more detailed information. Automatically delivered to the agent as soon as the customer call initiates, Interaction History allows the agent to deliver a more informed level of service to customers, so they can defuse situations quickly, deliver superior service and the joined-up thinking that customers now expect.
The refreshed look and feel provides agents with a more productive experience by providing access to key actions with fewer clicks. The simplicity of the interface reduces training costs and allows the introduction of new channels in a cost effective manner.
Rounding out the main user-centric enhancements, Insight is a new application that provides a single hub of information which can be presented as either a wallboard or a supervisor dashboard. The sophisticated tool not only provides built-in information on Callmedia Expert Contact, but can also include information from any other part of the wider contact centre solution.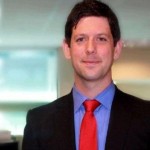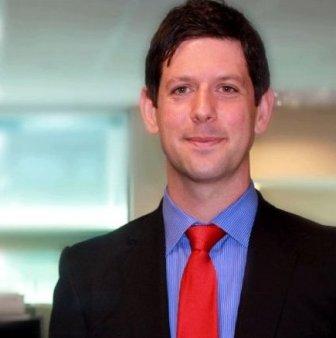 Commenting on the new features in Callmedia, David Jones, Managing Director of Frontline, a Callmedia customer of over 15 years and early adopter of this latest version, said, "Providing a multi-channel customer support in 2014 is challenging: if a customer doesn't receive the response they want they will channel hop (often expecting to get a better response elsewhere). Our agents feel empowered by the new features in the Callmedia release. It provides our agents with the power to provide exceptional customer service by seeing the whole picture. Every customer touch and each interaction is visible to the agent."
Responding to the changing communications landscape in which new communications channels can emerge and become mainstream very quickly (particularly in the social media arena), Azzurri has also made significant changes to the way it develops and releases updates to its Callmedia software. Azzurri has embraced the agile development methodology to deliver Callmedia, enabling it to be much more responsive to fast-changing business needs. This has resulted in more frequent, smaller, quarterly and ad hoc updates to the product which can be rolled out to Callmedia customers much more quickly.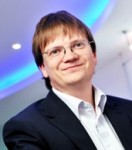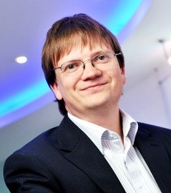 "The demands of customers in an ever changing world mean that organisations can no longer afford to wait a year between software releases to adapt to their customer needs. The speed with which new channels can come on-stream, and the frequency with which even the established social networks change and evolve requires a new agile approach. Following a comprehensive restructuring of the way in which we research, develop and release our product, we're able to help our Callmedia customers to stay at the cutting edge by embracing their customers' preferred channels now and in the future," said Rufus Grig, CTO of Azzurri Communications.
Additional features included in today's release include enhancements to Callmedia's outbound capabilities, including greater support for individually assigned calling lists – enabling a more personalised experience where individual team members can build longer term relationships with their prospects and customers, while also managing their team duties. The release also supports some additional international territories' outbound dialling regulations, building on the long-established compliance features of Callmedia Expert Contact in working in the UK with the Ofcom and Direct Marketing Association (DMA) guidelines.
Callmedia Expert Contact software is available as both an on-premise solution or as a hosted managed service with the recently-launched ICON Contact cloud service.