Cloud-based, Software-as-a-Service contact centre platform by Aspect Software designed for simplicity and operational ease has now been launched in the UK.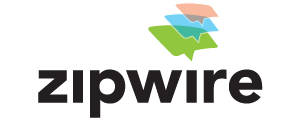 Zipwire delivers pure cloud contact centre through setup simplicity, enterprise-class support and operational security to small and medium-sized businesses
A new cloud-based platform that will bring ease and simplicity to contact centre operations for the small to mid-sized business, has gone live from Aspect Software, a leading provider of fully-integrated customer interaction management, workforce optimisation, and back-office solutions.
Zipwire is a feature-rich, cloud-based contact centre interface architected to rapidly accelerate operational value and customer service excellence. Designed to reduce demand on IT, Zipwire (zipwire.aspect.com) includes premium features such as unlimited elasticity, provisioning simplicity and 24/7/365 support.
Incredibly easy to deploy and highly scalable, Zipwire can meet the demands of the largest enterprise contact centres while also addressing the unique needs of smaller contact centre operations. With Zipwire's simplicity and speed of setup, organisations can be up and running in hours with no setup costs, helping to speed the time-to-value for contact centres by quickly getting agents serving customers.
According industry analyst firm Frost & Sullivan, the forecast for global hosted contact centre deployments is anticipated to grow five times faster than the premise-based, as more companies are seeing the cost and value benefits of cloud-based solutions.

John Amein, Vice President, Product Management at Aspect, said,
"With nearly limitless scale, Zipwire is deployed through the Aspect Cloud infrastructure, delivering clear competitive advantages compared to other contact centre technology in its class," "These features address the primary concerns startups and smaller companies face operating and servicing contact centres by offering unlimited upward and downward scalability, giving them the ability to create a service footprint that puts them on par with larger corporations.
"According to research from the Cloud Industry Forum, cloud deployment is now established as a viable IT model across the majority of organisations in the UK. With some 79 per cent of organisations now formally considering cloud as part of their overall IT strategy, it is the flexibility of cloud as a delivery model that is driving take-up (53 per cent) as well as its ability to scale (65 per cent). Zipwire therefore makes it easier than ever before to deploy a contact centre that can provide a world-class customer experience on self-service and agent-assisted channel," he added.
This scalability along with a robust feature set also enables Zipwire to meet the needs of larger enterprises. Companies can easily add functionality or additional seats as their business grows or as it cycles through seasonal or situational volume influxes making the solution a highly versatile, low risk investment.
Features:
– Cloud and telecommunications reliability: Zipwire is deployed on Aspect's fully redundant, geographically dispersed cloud architecture, backed by a 100 per cent uptime Service Level Agreement
– Contact centre expertise: Aspect's background in contact centre operations gives Zipwire firm roots in delivering a platform that supports operational needs and a seamless customer experience. Aspect's professional services team can help craft and deploy a full customer experience vision
– Omni-channel solution: Aspect's solution supports live agents' voice, web chat, SMS and email interactions, as well as self-service, and easily connects mobile applications to the contact centre with context via the mobile Application Programming Interface. Create a scenario for one channel, then easily tailor to and deploy on additional channels
– Flexibility: Zipwire scales up and down for businesses with seasonal needs for additional contact centre seats and makes cloud capacity available for bursts of traffic
– Analytics, reporting and recording: Zipwire makes it easy to use contact centre data to deliver real-time reporting on key performance indicators like first contact resolution, align resources by skill and channel, and also deliver proactive coaching and feedback for quality management
---
Additional Information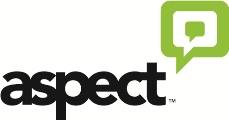 A 30-day, try-and-buy introduction is now available to select customers providing a no-risk option for companies to experience Zipwire's simplicity, without disruptive downtime or system implementation. Zipwire's full cloud servicing means businesses can easily accommodate virtual and geographically diverse workforces.
For additional information on Aspect's Zipwire Click Here or see Aspect's Company Profile