Aspect Software repairs broken mobile customer experience with mobility suite
Integrates all channels available on mobile with existing customer care infrastructure
Introduces Interactive Text Response, disposable mobile Web apps, and visual IVR
Full suite of mobile solutions address omni-channel challenge by preserving context, continuity when switching channels
Available on Aspect® Innovation ExchangeTM, a marketplace for ground-breaking mobile customer care and contact centre productivity solutions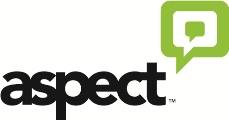 Aspect Software have announced the launch of Aspect Mobility Suite, a solution suite that integrates the mobile customer experience with existing customer care infrastructure in the contact centre.
According to Gartner's Six Best Practices to Deliver Powerful Mobile Consumer-Facing Applications report (June 2014), by 2017, 35 percent of all customer support interaction will take place on a mobile device, an increase of 300 percent. Offered on Aspect Innovation Exchange, Aspect mobile customer care applications address this shift by helping companies modernise their mobile customer experience either in the cloud or on premises. The solutions help companies bridge self-service and agent-assisted service across all mobile-available channels such as voice, SMS, chat, social, and of course mobile apps.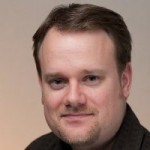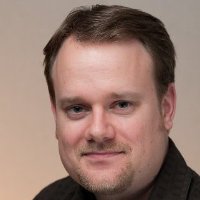 "The mobile experience in most companies is siloed and broken, under-optimised and disconnected from the centre of customer engagement. Most mobile apps lack integration with customer care infrastructure, forcing customers to repeat themselves when moving from mobile to another channel," says Tobias Goebel, Director of Mobile Strategy at Aspect Software.
"Companies are failing to address the need for a streamlined experience that takes the context from a mobile interaction seamlessly into the next on the channels and devices consumers use most. The Aspect Mobility Suite helps companies provide this omni-channel experience by integrating mobile into the heart of the customer experience: the contact centre."
All eight Aspect mobile customer care applications are available on the Aspect Innovation Exchange, a marketplace of applications built by Aspect Professional Services, customers or partners that better the customer experience or increase efficiency in the contact centre. The applications are written on at least one of Aspect's developer platforms or APIs or are a productised piece of software that integrates with at least one of Aspect's products. The cloud architecture and integration with contact centre technologies assure an omni-channel approach that has been largely missing from mobile apps on the market today.
Other solutions in the Aspect Mobility suite include:
Aspect Proactive Mobile™ – Turns outbound outreach into an interactive dialog allowing companies to send notifications in a rich mobile interface and expand one-way text notifications. It gives the customer on-the-spot response options and access to data through a "disposable" mobile Web app.
Aspect Visual IVR™ – A visual menu of interactive voice response (IVR) options for smartphone users, controlled through touch by going through a pre-qualifying menu with images instead of listening to the information, improving first-call resolution and reducing call times.
Aspect Augmented Chat™ – Embeds a chat, audio/video, and co-browse widget into an existing Website or mobile app so that a customer can communicate with an agent without leaving the application.
Aspect Callback Mobile™ – Embeds a qualification dialog into an existing mobile customer care app. After answering the questions, the customer gets a callback and the agent handling the calls gets a screen-pop with relevant details.
Aspect InQueue Self-Service™ – Offers IVR callers a callback option plus a link to a disposable mobile Web app via SMS to try self-service while waiting. If they are able to resolve their issue using the mobile app, the callback is cancelled. Otherwise, their position in the queue will be prioritised to reward them for having tried self-service.
Aspect Text2IVR™ – Gives IVR callers the option to send alphanumeric text information (name, address, license plates, tracking IDs, etc.), a challenge for automatic speech recognition, via SMS.
Aspect Text Self-Service™ – Gives customers a multi-lingual, natural language, self-service interface using 2-way SMS text applications, also referred to as Interactive Text Response.
Aspect Social Self-Service™ – Gives customers a multi-lingual, natural language, self-service interface on the Twitter channel.
These solutions complement Aspect's mobile contact centre productivity solutions that are designed to provide contact centre agents with greater mobile access to Aspect® Workforce Management to receive automated intraday shift and schedule updates from agents.
---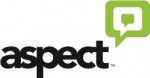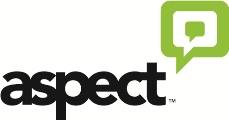 For additional information on Aspect see their Company Profile