Aspect Software recognised by Frost & Sullivan as the Workforce Optimisation Industry 2016 Global Company of the Year
– Aspect recognised for best meeting the future needs of customers, being first to market with new, innovative Workforce Optimisation (WFO) contact centre
– Contact Centre Agent engagement and empowerment found in workforce chatbot Mila, and Aspect EQ Workforce Optimisation design, highlighted as market differentiators

Aspect Software, a leading provider of fully-integrated consumer engagement, contact centre workforce optimisation, and self-service solutions, have announced that it has been awarded the 2016 Global Company of the Year Award in the Workforce Optimisation Industry by Frost & Sullivan. The Frost & Sullivan Global Company of the Year Award requires a company to demonstrate excellence in growth, innovation, and leadership.
The award was presented to Aspect because of the company's deep WFO capabilities, backed by excellent customer support services, and increased adoption of its workforce optimisation applications. The company's continuous track record of leading innovation was also cited as a driving factor in the decision.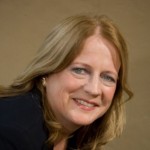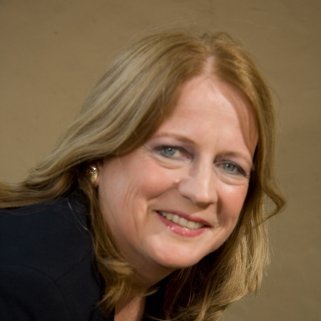 Nancy Jamison, Principal Analyst in Digital Transformation, Frost & Sullivan, commented,
"One of the hallmarks of Aspect's WFO suite is the depth of functionality it provides compared to the rest of the competition¬—particularly in the realm of flexibility and ease-of-use,"
"And Mila, a self-service chatbot for the workforce, is a perfect example of how Aspect is at the forefront of WFO innovation—improving functionality of its existing products to directly address the unmet needs of its customers, as well as developing innovative new products that anticipate client needs."
Aspect was selected for this award due to several key performance drivers of Aspect's EQ Workforce Optimisation solutions, including:
– The recent introduction of Aspect Mila, a self-service chatbot for the workforce, which demonstrates Aspect's ability to respond to Millennial workforce expectations. In designing Mila, Aspect targeted the expectations that make up today's agent – "know me, make it mobile, let me do it, make it social, fit into my life, save me time, make me smarter, help me discover."
–  The Aspect WFO suite's depth of functionality compared to the rest of the competition, particularly in the realm of flexibility and ease-of-use, including a modern, widget-based user interface that is both intuitive and easily customisable for a business.
– Aspect's use of APIs enables it to be flexible in answering the needs of customers. Aspect is API driven and provides simple customisation for businesses without having to adjust the core product. This addresses an issue that plagues the WFO market—the vast amount of customisation and changes customers request to help run their contact centres.
– The health of the WFO business is very strong: 104% YoY growth in product booking for the first half of 2016, significant shift to the cloud, with more than two-thirds of new bookings being cloud-based in 2016.
Mike Bourke, Senior Vice President and General Manager of Workforce Optimisation at Aspect, commented,
"The depth and breadth of the Aspect EQ WFO suite with its market-leading features including mobility, self-service capabilities, and ease-of-use demonstrate Aspect's commitment to being a top WFO provider,"
"We are honored to receive the 2016 Global Company of the Year Award in the Workforce Optimisation Industry from Frost & Sullivan. It is another proof point that the developments we've put into the portfolio are resonating with our customers and ultimately helping them deliver better customer experiences."
---
Additional Information
To download the complete text on why Frost & Sullivan presented Aspect with their 2016 Global Workforce Optimisation Solutions Company of the Year Award, Click Here


Frost & Sullivan, the Growth Partnership Company, enables clients to accelerate growth and achieve best in class positions in growth, innovation and leadership. The company's Growth Partnership Service provides the CEO and the CEO's Growth Team with disciplined research and best practice models to drive the generation, evaluation and implementation of powerful growth strategies. Frost & Sullivan leverages almost 50 years of experience in partnering with Global 1000 companies, emerging businesses and the investment community from 31 offices on six continents.
For additional information on Frost & Sullivan Visit their Website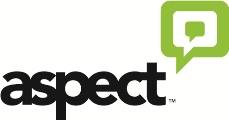 Aspect helps enterprises break down the walls between people, processes, systems and data sources, allowing organisations to unite around the customer journey. By developing fully native contact centre interaction management, workforce optimisation and self-service capabilities within a single customer engagement centre, we enable dynamic, conversational interactions and create a truly frictionless omni-channel customer experience. Leveraging the agility of our worldwide cloud infrastructure and over 40 years of industry ingenuity, Aspect conveniently and easily connects questions to answers while helping enterprises keep service levels high and operational costs contained.
For additional information on Aspect Softare visit their Website or view their Company Profile