4 Ways to Deliver Personalised Digital Customer Service – As more customer interactions go digital, there's a concern that customer service will lose the critical human touch. But that isn't the case.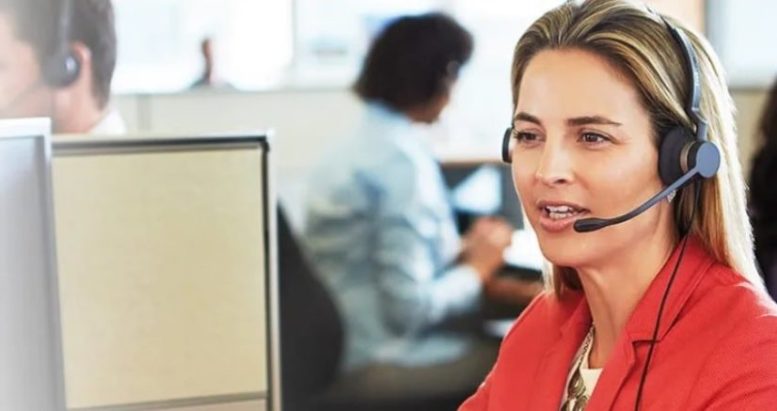 In this digital world, there are more ways than ever to personalise your customers' experiences, connect with your clients on a personal level, and build communities.
If your business is delivering customer service via digital channels, we have four top tips for ensuring it's still human, personalised, and effective.
Personalise self-service experiences
One of the biggest positive impacts of digital customer services is offering customers online self-service options. In fact, 70% of consumers now expect the businesses they interact with to offer digital self-service options. You can do this in many ways, such as implementing chatbots that guide customers through basic queries or giving customers a designated portal where they can view important documentation and receive important updates on orders or support queries.
You can personalise these platforms in a number of ways. If your customers carry out the same actions in their account over and over, you can make it easier for them by offering these via dynamic buttons on their home screen. Equally, if you notice they make regular purchases, you can make this a one-click transaction to make their lives easier.
It's important that self-service should be one strand of your customer service offering. The biggest frustration for customers is not being able to reach a human advisor, so having a sufficient number of customer service advisors is essential. Many businesses turn to customer service outsourcing to bolster their internal teams and ensure customers can contact their business whenever they need to.
Designate a point of contact for customers
One of the biggest concerns when it comes to digital customer services is the loss of that human connection. But this doesn't have to be the case.
Having designated contacts for your customers will help you to keep that personal touch. Alongside an account manager where applicable, you could also appoint several other contacts for your customers, including customer support advisors. These people will be contactable via telephone, email, and chat – whether you use a tool like Microsoft Teams, social media messaging, or live chat.
This can help you to deliver more personalised, knowledgeable service to your customers because customers often have to speak to different people when they get in touch with businesses. The ability to speak to the same people, knowing they have an understanding of their businesses, is a big benefit for customers.
In the absence of those people (because we all need breaks throughout the year), having your customer service platforms talk to each other will be beneficial because no matter who your customer speaks to, your advisor will be able to understand their requirements and any problems the customer is experiencing.
Offer a tailored omnichannel experience
While more customers than ever prefer using digital channels to get in touch with businesses, few are exclusively using them. Customers need an omnichannel experience that offers the right method of contact at the right moments.
Over three-quarters of customers believe the best way to get an answer quickly from a business is over the phone, so having this option available is essential. It's also key for customers who aren't as digitally enabled, like those over 65 or on low incomes.
When it comes to customer satisfaction, digital messaging channels including live chat, Messenger, and social media rank highly. These channels are also favoured by digital-savvy millennials and Generation Z, who together make up the biggest generational share in the UK.
Build online communities
We all know social media has the power to bring people together, and this is true not only for individuals but also for businesses and their customers. It's a growing platform for customer service, with two-thirds of consumers seeking resolutions with businesses on social platforms.
Building communities on social media is a great way to increase your customer engagement and improve your customer satisfaction – 71% of customers who receive satisfactory support on social media will be more likely to recommend your business to others.
As well as answering support queries on social media, you can also use it to build your brand and engage your customers on a personal level. ASOS uses its social media platform effectively, not only posting promotional content but also outfit inspirations and content that encourages its followers to comment and engage. Similarly, The INKEY List posts helpful content that shows followers how to best use its products.
Digital customer service is becoming the norm. If your business has traditionally interacted with customers in person, it might seem less human and personable. But by delivering an omnichannel customer experience that offers designated points of contact, personalised self-service options, and social media communities, you can ensure you don't lose that valuable personal connection with your customers.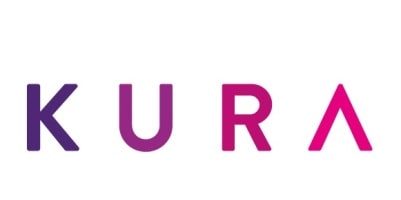 Kura is the largest independent outsourcer in the UK which specialises in providing tailored customer support solutions to businesses across a range of sectors including insurance, finance, telecoms, retail, charity, utilities and the public sector. Kura makes an unrivalled investment in its people and its engaged, passionate team are what set its offer apart. Inisoft is Kura's in-house contact centre software, which has been developed in partnership with Kura employees making it easy for customer support teams to use, so that Kura's people can focus solely on the customer at the other end of the line.
Kura has offices in Glasgow, Liverpool, Sunderland, Forres and Durban in South Africa, and has a multitude of clients across 16 countries, including Canada, the United Kingdom, mainland Europe and the United States of America.
For additional information on Kura visit their Website