Yonder Digital Group delivers top-class member engagement to ICAEW – The Institute of Chartered Accountants in England and Wales appoints Yonder Digital Group to drive engagement and loyalty

The Institute of Chartered Accountants in England and Wales has appointed Yonder Digital Group to manage its proactive contact engagement with members to increase awareness of new faculty resources,events and courses.
ICAEW is a world leading professional membership organisation with more than 147,000 members worldwide. The institute's objective is to provide members with knowledge and guidance, and ensure members are meeting the highest ethical and technical standards. In April 2017 the institute rebranded, and in order to effectively engage with members across multiple channels,ICAEW understood they needed to partner with a customer experience and engagement specialist that is also PCI compliant; Yonder Digital Group was the perfect fit.

Alex Baird, Project Manager at ICAEW, says:
"We were delighted to find in Yonder Digital Group a reliable and experienced partner that fully understood both our technical and strategic requirements as well as our focus on providing a best-in-class member experience.
Yonder Digital Group are able to deliver this seamlessly."
Graham Ede, Yonder Digital Group, commented:
"Working with ICAEW is an opportunity to showcase not only our technical skills, but also our wealth of experience in member engagement enabling the institute to reach out to new prospects, encourage existing members to take part in new events and use new services, while also maintaining a loyal and growing membership base."
---
Additional Information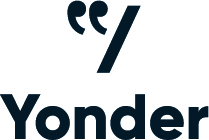 Yonder Digital Group leverages over 20 years operational experience in outsourced contact centre delivery and technological innovation. We service clients across a range of industries with our 24/7 omni-channel approach rooted in expert analysis of customer behaviour and optimising returns from every brand touchpoint.
Yonder boasts 700+ advisor seats across two UK centres-of-excellence in Bristol and Ipswich powered by cutting edge technology, data analytics, tools and insight, helps its clients to create seamless brand interactions, meaningful and memorable contacts across multiple channels and to drive a measurable ROI alongside uplifts in revenues and customer satisfaction.
For additional information on Yonder Digital Group visit their Website