Working 9 to 5: what a way to earn a living!
eg solutions brings gamification to the back office with Facebook game
WorkRush 9 to 5, a new light-hearted Workforce Management game set in a busy office environment, has been officially launched by the pioneers in back office workforce optimisation software, eg solutions.

The pioneering game was originally developed as a result of eg's first ever Hackathon in 2015, and is the first in a series of games being planned throughout the year under the brand of WorkRush. eg released WorkRush – 9 To 5 on 10th February 2017 during its annual company Kick Off event at The Belfry in Sutton Coldfield.
This is the first Facebook game developed by the software vendor, aimed at connecting with the people who use its software in the day-to-day working environment.
The concept behind the game is to demonstrate work allocation techniques and optimise the performance of the workforce whilst contending with everyday challenges faced by management, whether that is worker stress, illness or slightly more rogue obstacles to effective management.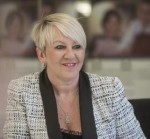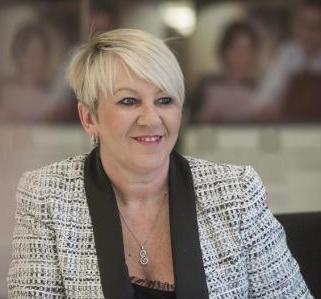 Elizabeth Gooch, CEO, eg software, stated:
"eg's software changes the way businesses interact with their people and the customers they serve and our new Facebook game is designed to introduce people to the principles that underpin our software in a fun way.
"It's a continuation of our gamification strategy to improve user effectiveness by merging business and personal technology experiences," she added.
The game has been showcased at external client-facing events, such as the eg Operational Excellence day conference, which took place at St. George's Park, Derbyshire, in November 2016. When asked to give feedback at the conference, some clients commented that they could also see the game being used by Team Leaders and their teams, either in an educational capacity or as a fun way to introduce eg's products and operations management best practices to staff.
During gameplay, stars are accrued when the workforce hit their milestone targets. Drawing on real-life characters from eg's senior management team, players can also interact with the company's CEO Elizabeth Gooch.
Gamification has been proven to increase the productivity rates of users by as much as 79%. According to Gallup's 2012 international workplace study of 1.4 million workers, employee engagement and productivity are inextricably linked. By using apps to improve worklife experience for their staff, businesses can also improve customer service and realise real benefits for themselves.
---
Additional Information
For additional information on eg Solutions WorkRush Click Here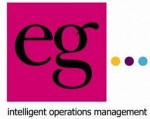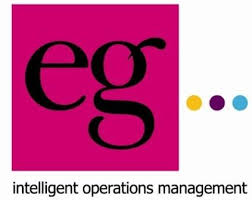 eg solutions is a back office workforce optimisation software company. eg pioneered this new market space and developed the most complete, purpose built workforce optimisation software for back offices – the only solution that manages work, people and end-to-end processes wherever they are undertaken, anywhere in the world.
Our software is now used by leading UK, international and global companies in multiple industry sectors including financial services, healthcare and utilities.
Using our forecasting, scheduling, real-time work management and operational analytics capabilities we deliver measureable improvements in service, quality, productivity and regulatory compliance. When supported by our implementation and training services we guarantee return on investment in short timescales.
Regardless of who is serving the customer – call centre, back offices, branches or the field – our solutions provide true insight into the full customer service process and promote world-class operational management capability.
For additional information on eg Solutions visit their Website