Why now is the time of the contact centre chatbot
By Steve Murray, Solutions Director, IPI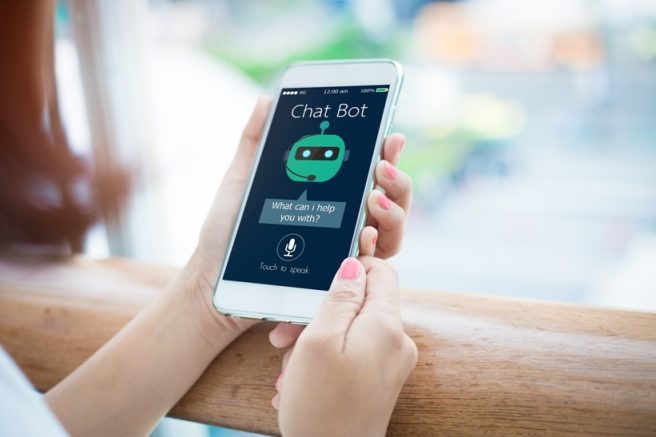 The effects of the coronavirus lockdown on the customer experience industry have been myriad. From agents uprooting their workstations from contact centres to home offices, to cloud services becoming more of a necessity than ever, businesses have had to evolve like never before to keep operations going and customer service functioning.
One of the biggest changes companies have had to enact – even outside of the pandemic – is making the move to more automated technology in the contact centre. As automated tech grows more prolific outside of the CX world with the likes of Siri and Alexa, consumers have grown familiar with the idea of automated self-service technology to find their answers – and they expect no less when it comes to customer service. With the customer service industry currently bracing for impact as it faces the effects of Covid-19, automation doesn't come more neatly packaged than in the form of the chatbot, making it the ideal first building block for those looking to make the move to automation to accommodate evolving customer behaviour and for those who need an extra helping hand in these chaotic times.
It's time to automate

Before coronavirus hit the scene, the driving force behind chatbots in customer service was to automate Q&A style conversations. Indeed, many chatbots are simply dynamic FAQs in disguise, helping customers to answer straightforward questions.
Since lockdown has been in place – with disruption on both the contact centre and consumer sides – there has been a larger push to automate more complex requests, especially in industries which have felt the shockwaves particularly strongly. In the insurance sector for example – which is currently seeing a lot of upheaval – companies are seeking to automate the likes of claims and refunds as insurers react to the pandemic. A refund chatbot, for example, can be delivered to reduce call volumes needing human assistance, allowing agents more time to spend on customers with more complex matters – a task that would hardly have been a priority for automation several months ago.
Business certainly isn't as usual for many organisations, and continuity plans never took a pandemic into consideration. But while there is no 'one-size-fits-all' solution for every sector which will each be facing its own difficulties, seeking the help of automation tools for the customer journey is the key, whatever the scenario. Indeed, there is very little a chatbot can't handle. For instance, because chatbot responses are pre-programmed, you can ensure the advice they are giving out is consistently accurate and compliant. It also delivers information immediately and at any time – particularly helpful for those key workers taking on shift work who may not be able to get to a phone or online during normal operating hours.
Other benefits are that chatbots allow for immediate scalability to meet spikes in demand, help to reduce queue time, and improve first contact resolution – considering Forrester research found that 65% of people value first contact resolutions above everything else, this is a particularly crucial benefit. It's also worthy to note that Deloitte found that 80% of adults now have a smartphone, so use this to your advantage by giving customers another way to reach you in a way that's familiar to them.
Simple steps to chatbot deployment
Reaping the rewards of implementing a chatbot doesn't necessitate a complex, time-consuming and expensive process. It's time to bust any myths you might have come across with these simple steps to chatbot deployment:
Journey – It's important to define the journey and with what exactly you want your chatbot to help. Will it be for a specific purpose, such as automating refunds? Or will it act as a first port-of-call before customers are transferred to an agent? In this first stage, it's also essential to figure out the set-up process and agree on resources and approach such as how you will measure success metrics and who will own the chatbot's delivery.
Dialogue – This is where the database is built and all the content for the chatbot's answers is pulled together. Get a subject matter expert to help here to ensure you don't miss anything. It's also where you decide on a tone of voice for the bot and whether you want it to deliver straightforward answers or more conversational dialogue to deliver a full end-to-end journey.
Build – The Q&A content is imported here and it is now time to decide how you'd like to style the default chatbot interface (DCI) – aka, how you'd like your chatbot to look. Will it resemble a robot or have a human avatar? Does it have a name or a colour palette? It's time to get creative before adding the DCI script to your website or app.
Launch – Test and learn. This is a crucial step and mustn't be forgotten. Testing out the bot to see where you might be missing content, need to refine some answers or change its appearance before you press the launch button is a must.
Enhance – Once live, continuously monitoring the chatbot's dashboards will allow you to optimise content where you see fit, develop new dialogue to answer more complex questions and make sure everything is always being improved.
Chatbots are just the beginning
This deployment and a fully operationalised chatbot can be achieved in just a handful of days – one day per stage on average. So, don't believe the rumours that you need a massive transformation project and big, specialist teams to implement your own chatbot. By leveraging pre-existing platforms such as your website FAQs for information for your data sources and getting the insights of subject matter experts, you can cut the workload down dramatically. You will also always remain secure and compliant as the chatbot will only give the answers you tell it to; the Natural Language Processing and AI aspects of the bot will also deliver intuitive reporting, giving a clear view across all platforms. As a SaaS product, chatbots are inherently flexible when it comes to pricing and scalability, so you also don't have to worry about breaking the bank.
When it comes to an automation journey, chatbots are a solid place to begin. You don't have to dive straightaway into complex, personalised bots, especially if you're looking for a quick deployment to help with Covid-19 customer needs – start simple and work your way up. You never know where the journey could take you, especially when the pandemic dust has settled.

You can find more information about the benefits of chatbots and how to deploy them on IPI and CX Company's webinar, 'Build a chatbot in 3 days' – Click Here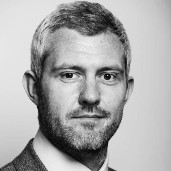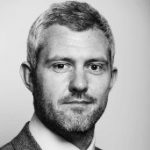 By Steve Murray is Solutions Director at IPI.
IPI is focused on creating intelligent contact centre solutions that deliver exceptional customer experiences. Founded in 2001, the company has more than 300 customers and supports more than four million transactions and 55,000 agents every day.
IPI partners with the industry's leading vendors – including Avaya, Blue Prism, CX Company, Gamma, Genesys, Microsoft, Teleopti, Verint and VMWare – to provide a complete suite of contact centre solutions, available in the cloud, on-premise, or as a managed service.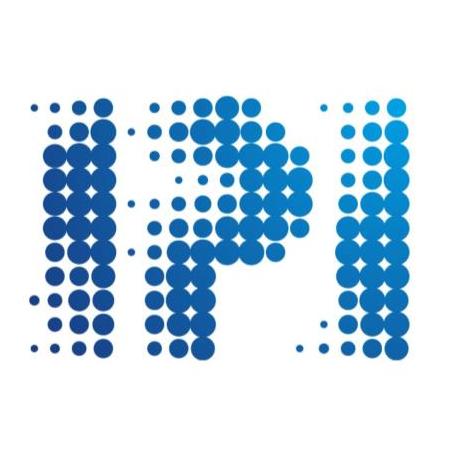 These bespoke solutions cover every component of the contact centre – from call routing, unified communications, networking and security, right up to emerging technologies, such as AI chatbots and Robotic Process Automation.
It also offers a range of professional services and devOps support, delivered by its highly accredited team of contact centre experts.
For additional information on IPI view their Company Profile