Why and how to drive strategic growth through the contact centre – Download the Playbook from talkDesk
This playbook will equip you with tools and strategies to transform your contact centre from a 'cost centre' to a growth centre.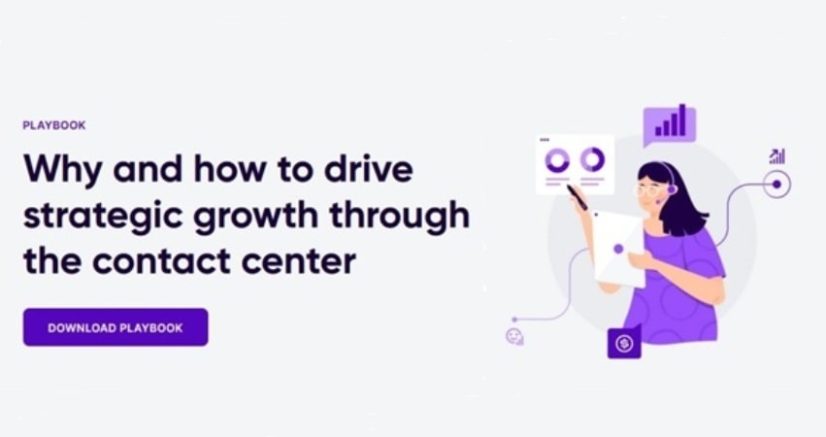 Contact centres are often under-prioritised assets. They have been measured and managed as necessary, but unremarkable elements of the business, plagued with legacy on-premises solutions and KPIs aimed at productivity and volume. This has fueled the perception that contact centres are 'cost centres' in the eyes of many executives.
However, to leading CX professionals and C-Suite executives, cloud-based contact centres are game-changers. As organisations transform digitally, the potential impact of the contact centre has been brought to the forefront of CX strategy goals.
The challenge now is in communicating this value to the wider organisation to improve collaboration, alignment, and further investments in contact centre transformation.
In this Talkdesk playbook, we examine the conventional role of the contact centre and provide an end-to-end guide for CX leaders and customer-obsessed C-Suite executives to reposition the contact centre as a strategic, business driving asset of their organisations.
What you'll learn:
» Why the contact centre being viewed as a "cost centre" hurts your entire organisation and CX initiatives.
»  How to strategically align and measure your CX initiatives and KPIs with business goals across the enterprise.
» How to optimise technology to support your new, growth-focused contact centre.
ure-proof' CX initiatives and ensure success in 2022.

To download the Playbook Click Here
Talkdesk® is a global cloud contact centre leader for customer-obsessed companies. Our automation-first customer experience solutionsoptimise our customers' most critical customer service processes. Our speed of innovation, vertical expertise, and global footprint reflect our commitment to ensuring that businesses can deliver better experiences across any industry and through any channel, resulting in higher customer satisfaction and accelerated business outcomes.
For additional information on Taklkdesk view their Company Profile