2021 predictions – David Parry-Jones, VP of EMEA at Twilio

1. The demand to engage digitally, on a range of channels, is here to stay
"This year we've seen COVID-19 drive a huge digital acceleration and increase the need for flexible customer engagement platforms. There's been a real requirement for communications solutions that can rapidly deploy scale quickly and adapt to surges in demand for one channel over another, as customer behaviour has changed according to the impact of the pandemic.
It's now more important than ever to ensure you're reaching people on the channels they are comfortable using, as everyone is grappling with a rapidly changing set of services. We know that 53% of businesses have added new channels during the pandemic, such as live chat, but their focus in 2021 must turn to ensuring the channel mix caters to the preferences of their customer base.
Consumer expectations remain relatively unchanged, but we can expect to see businesses become more flexible in the way they communicate to continue to meet their customers' needs, using the most suitable channels. Mapping out the suitability of each channel to different scenarios and customer segments will achieve the most effective communication and drive customer engagement."
2. Data silos will be a top challenge for customers 
"Silos will continue to be a problem for customers until businesses eliminate them from the customer experience. Customers want to be able to pick up a conversation a week later, on more than one channel, or even with a different department, without having to re-explain their query from the start. As businesses look to adopt new channels to handle the current digital shift, it's going to be critical for them to have solutions that can manage this change and remove causes of friction.
Businesses need to ensure customer relationships aren't damaged by a clunky, disconnected experience. With the flexibility of cloud-based contact centres that can assimilate and seamlessly link up a vast range of customer contact points, from email to chat, there's no excuse for not doing this in 2021. The businesses that will deliver the best experiences will be the ones that know their customers well and use customer data to provide more relevant interactions."
3. Video will continue to transform customer engagement 
"Perhaps no digital channel has been accelerated by the COVID-19 pandemic as much as real-time video. There has already been massive growth in demand for video over the past eight months, and that's something that will likely continue as businesses and their customers adapt to a new, more digital-first world. Since the pandemic started, we've seen a 500% increase in daily Twilio Video usage and video minutes have almost tripled year-to-date.
In the early days of the pandemic, companies rushed to deploy short-term emergency solutions to enable video. Now they are looking to developers to build long term video solutions that are more tailored and integrated for optimal user experience. Video is flexible and adaptable to differing business needs – whether it's 1-to-1 customer interactions or group calls – and there's plenty of room for customisations."
4. Flexible platforms will be vital for the modern contact centre
"The digital acceleration driven by COVID-19 has led to the total reimagining of the workplace, and the role of the office for the workforce. Businesses have seen no greater acceleration to digital than in the contact centre, where organisations have grabbed the opportunity to move to the cloud to support remote work.
The continued need for remote and hybrid working is going to lead to the necessary adoption of more flexible platforms for customer interaction, as both customers and customer service professionals switch up their working requirements from home, to office, and to mobile where needed. Businesses must now be able to serve customers under any circumstances from anywhere."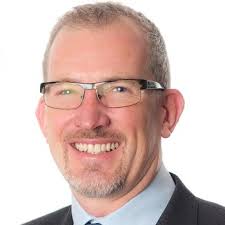 David Parry-Jones is  VP of EMEA at Twilio
For additional information on Twilio visit their Website