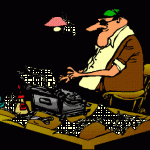 On a regular basis I tend to meet up with Ann-Marie Stagg of the CCMA to discuss, amongst other things, the state of the industry – during our last meeting we both came up with the conclusion that as we both can be perceived as providing, hopefully, a service to the industry, we are only as good as the industry which we serve which, thankfully, is booming at the moment.
The UK contact centre industry, like the UK economy, is all about confidence. Having the confidence to make investment in your contact centre and, perhaps more importantly, having the confidence to invest in staff, training and technology which are the key factors in a success of a contact centre.
This 'buzz' can be easily being seen within our industry with the recent announcements of expansion of HSBC 's contact centre and Towergate Insurance plans to open a 400 seat contact centre.
Long may this investment continue as, if nothing else, it makes Ann-Marie's and my life much easier!
Why is Joe Public so predictable
The World is currently gripped by World Cup Fever with England continuing to play like a pub side on a world stage making it 48 years of hurt now.
This week we made random calls to contact centre managers and posed the question of how their call levels have changed during the world cup; whilst I acknowledge that the research can't be anyway described as being comprehensive, (we leave in-depth research to ContactBabel!) Nevertheless the overwhelming conclusion was that if anything call levels were slightly down which was true reflection of when Key matches were being played.
What other industry can easily adapt and react to immediate change? Perhaps Roy Hodgson can learn a thing or two from our industry!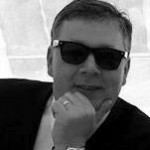 Have a good week ahead
Regards
The Editor