Webhelp UK Relocates to New Modern Glasgow Contact Centre – 150 new jobs created in Glasgow by global BPO provider
Webhelp UK, one of the country's leading BPO providers, has taken on 100 new team members at its new contact centre in Glasgow over the last three months with an additional 50 new hires in the pipeline.
The announcement comes after the business invested in a state-of-the-art facility at CityPark on Alexandra Parade to replace its previous base at Atlantic Quay. The site was officially opened on Monday 17 August by Webhelp UK CEO, David Turner.
After converting the 40,000 sq. ft. space, the advanced contact centre now boasts three operational areas, consisting of almost 700 workspaces, five meeting rooms, four 16 seat training rooms, an 18 seat discovery lab, two communication rooms, one 100 seat cafeteria, a recruitment assessment centre and a support office for the People Advisory team.
The new location will allow Webhelp to progress its ambitious growth plans whilst further supporting the local community by providing employment for the city of Glasgow and the surrounding areas.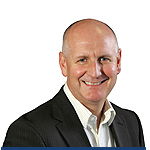 On the official opening of the site, David Turner said:
"Our new CityPark hub is a world class facility designed to keep our clients' customers at the very centre of everything that we do. To do this, we needed to create the best quality environment for our people.
"The new space will allow us to continue growing the business whilst further supporting the local economy by providing employment opportunities for people in Glasgow and beyond.
"Our people are at the centre of everything we do so as new members join the team, they will find that our customer experience centres are more than just workplaces. We offer a vibrant, fresh and collaborative work place geared towards learning and career development."
The business has a 7,500-strong team based across 12 UK sites, providing multi and omni-channel customer relationship services to some of the UK's most progressive brands and businesses.
---
Additional Information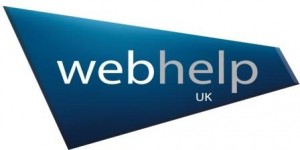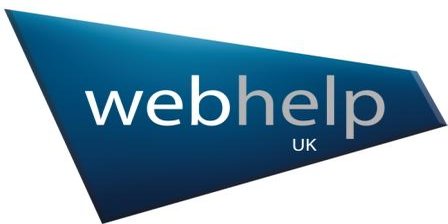 Webhelp UK is part of the Webhelp Group; a global BPO provider and specialists in engineering the ultimate customer experience across a range of digital, social and traditional voice channels to a diverse international client base.
From 12 locations across the UK, Webhelp provides multi and omni-channel services to some of the UK's most progressive brands and businesses. Webhelp UK, which has its operational headquarters in Falkirk, Scotland, has grown its revenues by 112% in the last four years by focusing on value-based outsourcing, omni-channel engagement and experience analytics to create optimal customer journeys.
The Webhelp Group employs 30,000 people from 79 locations worldwide and has its UK headquarters in London, England and global headquarters in Paris, France.
For additional information on Weshelp visit their Website