Webhelp UK Contact Centre Raise Funds for Strathcarron Hospice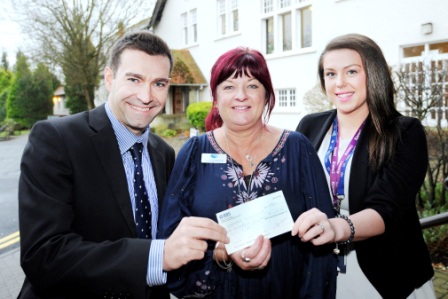 Webhelp UK, one of the country's leading business process outsourcers (BPO), has donated £2,330 to Strathcarron Hospice in Stirlingshire, thanks to a sterling fundraising effort by colleagues based in Larbert, Falkirk.
The total was reached by hosting a number of fundraising events including charity dress down days, Christmas fayres and raffles.
The figure also included a £1,000 donation made by Webhelp following a recent competition where the business asked local primary schools in the Larbert area to design its annual Christmas card.
The winners of the competition, St Bernadette's Primary, picked Strathcarron as its chosen charity to receive the donation.
All funds raised will go towards supporting Strathcarron as it continues to provide specialist care, comfort and support for anyone in the Stirlingshire area affected by terminal illness.
The team at Webhelp's Larbert site nominated the local hospice as its charity of choice for 2015 because it is a charity close to many people.
A number of colleagues have relatives who have either been cared for or are currently being cared for by Strathcarron.
Larbert team leader Nicole Inneshas a personal connection with Strathcarron.
Commenting on the fundraising, Nicole said: "It's an honour to help raise money for such a fantastic charity which means so much to me and my family.
"Strathcarron has played a vital role in helping my mum and I'm happy to have a role in being able to give something back."
Jackie Johnston, fundraiser and events coordinator, at Strathcarron Hospice, added: "We would like to thank Webhelp UK for all the hard work and effort they have put into raising money for Strathcarron and we look forward to working with them again in the future. "The money raised will now go towards helping fund the vital services across Strathcarron Hospice."
Alongside Nicole, Anton Manley, managing director, UK client operations, visited Strathcarron Hospice to present the donation.
Anton said: "We're all very proud to be able to support Strathcarron Hospice. "The centre provides a vital service for families in need of specialist care. We feel it is essential that businesses and individuals continue to fund their good work.
"I'd also like to thank our Larbert team for working extremely hard to raise such a fantastic amount of money. Strathcarron Hospice is a charity close to the hearts of many of our Larbert team and we very much look forward to raising even more money in the future."
---
Additional Information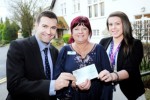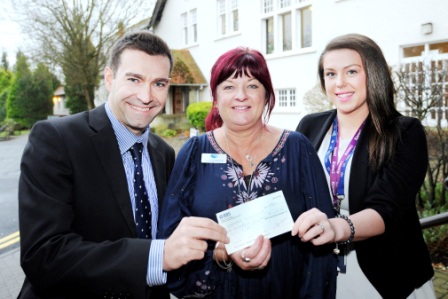 Photograph Caption: Strathcarron Hospice; Falkirk District;
Strathcarron Hospice Fundraiser and Events Coordinator Jackie Johnston (centre) accepts the money raised by Webhelp Director of Strategic Accounts Anton Manley and Webhelp Customer Experience Leader Nicole Innes.
For additional information on Webhelp UK visit their Website or view their Company Profile