The Five Steps to Accurate Contact Centre Forecasting – Free Download from Injixo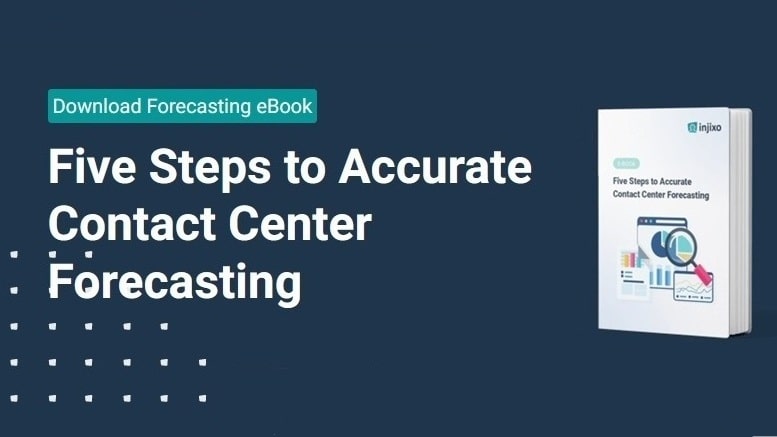 F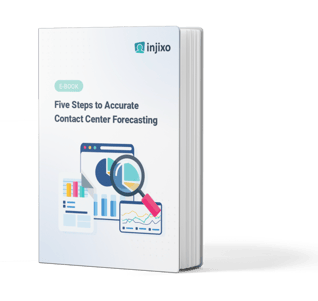 orecasting is complex with many moving parts. It is one of the most challenging parts of the workforce management cycle within the contact centre. Without a clear process, a lot can go wrong. However, with careful planning, you can master the art of accurate forecasting with these five fundamental steps.
» Collect historical data
» Gather business intelligence
» Validate the data
» Create volume & AHT forecasts
» Evaluate forecast accuracy
This ebook will provide a clear description of the five steps involved in creating an accurate forecast. With professional tips and methods to constantly measure and improve your forecast accuracy, enabling you to achieve immediate results – and deliver long-term value.

To Download the Injixo eBook, The Five Steps to Accurate Contact Centre Forecasting, Click Here
injixo is a product of InVision, a market leader in WFM for over 25 years. InVision built on its knowledge and experience to launch injixo as one of the first cloud workforce management (WFM) solutions for contact centres on the market back in 2011, and gained the accolade of first to market with AI-based forecasting. Since then, the injixo user community has exploded and will continue to innovate and push the boundaries of WFM.
injixo combines cutting-edge functionality, a team of highly committed experts, and instant, seamless integration with leading contact centre platforms. Powerful and easy to use, injixo covers the whole planning cycle from forecasting to scheduling, real-time management, a comprehensive API and employee self-service via a smartphone-friendly agent portal.
injixo WFM helps you plan your staff across all your digital channels. It consistently delivers an excellent customer experience while engaging your employees, boosting efficiency, and reducing operating costs.
For additional information on Injixo visit their Website