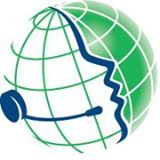 Teleperformance UK have announced that it has secured a three year contract with NHS Blood & Transplant following a competitive tender exercise.
The new contract will commence on the 1st September 2014 and run until the end of August 2017. Under this contract, the Teleperformance team will continue to manage contact centre services for general enquiries and appointments from the potential and current donors and enquiries relating to organ donation and transplantation.
Rachel Robinson, EVP Client Services at Teleperformance UK, said: "We have a long established and very successful partnership of over 15 years with NHS Blood & Transplant. I am therefore absolutely delighted we have secured another contract with them. We have a fantastic, committed team who work tirelessly to deliver great customer service to Donors on a daily basis. We look forward to building on the important partnership we have with NHS Blood & Transplant to continue to grow, transform and deliver an excellent service to the UK public for this critical service."
Ian Hamerton, Head of Donor Services, said: "Teleperformance provides a truly excellent service to our blood and transplant Donors and I am delighted that we will be continuing our relationship with them. Our successful partnership will ensure that we continue to deliver a level of customer service that we and the UK public can be proud of. The contact centre service supplied to NHS Blood & Transplant by Teleperformance enables us to communicate with our customers across a number of different communication channels including a multi-award winning social media programme."
Teleperformance in the UK has been partnering with Central Government clients for over 20 years. The public sector represents a large, and very successful part, of Teleperformance UK's growing business. The new contract with NHS Blood & Transplant (which has been awarded to Teleperformance through the Crown Commercial Services Communications Framework, RM988) will mean over 150 jobs are safeguarded for Teleperformance employees based in Northern Ireland.