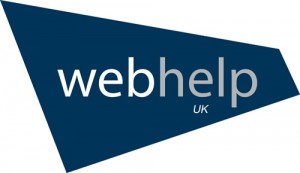 Webhelp UK have announced a significant new contract win with creative I.T. solutions provider, Jigsaw24 which will create around 50 new jobs at Webhelp UK's Dearne Valley site over the next 12 months.
The UK-based team will provide sales support to the provider of Apple and Adobe business solutions, and will manage customer enquiries across multiple channels including inbound calls, emails and webchat facilities.
The first 16 employees to complete the rigorous four-week training programme began work on the contract earlier this month.
With offices in Nottingham and Manchester, Jigsaw24 provides creative technology solutions for more than 25,000 businesses, large and small, across the UK.
Mike Purvis, Sales & Marketing Director at Webhelp UK said: "This is a significant new partnership for Webhelp UK. With a breadth of experience in managing B2B customer relationships, Webhelp looks forward to supporting Jigsaw24 as it continues to develop its business across the UK."
Nikki Ratcliffe, General Manager, Marketing at Jigsaw24, said: "Jigsaw24 is pleased to be working with Webhelp UK on what is one of our key growth initiatives."
"We're confident the skills of their talented team members will complement our existing in-house sales team. It was this cultural fit that sealed our partnership in the aim to deliver a superior customer experience for our clients and boost revenues."
For additional information see Webhelp UK's Company Profile