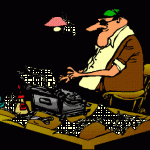 On Tuesday I made a special effort to watch BBC3's docusoap 'The Call Centre' as previously I had been inundated with press releases on the launch of the programme and, more importantly, I wanted to see if it was a true representation of a contact centre or just a vehicle for Nev Wilshire to be one of the best things to come out of Wales since Tom Jones, Shirley Bassey or the M4!
I confess that I don't fall within the 'Target' audience' of the programme which I guess is the 18-25 year old bracket or people who would tend to view TOWIE or BB; Putting any preconceptions to one side I tuned in to what twitter was referring to as the 'reincarnation of David Brent'.
In the context of a contact centre clearly they are successful in what they are doing – in this case selling a range of insulation services 'To Save Britain Money'; the almost laid back attitude of the agents and near contempt of the customers to whom they called made for good television although did nothing to raise the viewer's perception of our industry or indeed the art of cold calling.
The 'David Brent' Management style of the CEO Nev Wiltshire clearly works within the confines of the Swansea based contact centre and within the sales environment, mentality and ethos of the company that he created but would these work within other sectors? Somehow I can't see Teleperformance handling the Blood Donation helpline in the same way that Nev & Co work!
Throughout the week I get numerous articles submitted for consideration some of which I 'skim' and some I read in depth – using my favourite expression 'you don't get a second chance to make a first impression' I received a blog from Jabra entitled the 'Rise of the Chief Happiness Officer' Jabra Article which concludes that the aforementioned person should be employed to raise both motivation and morale in the office and subsequently the associated benefits that this brings. (Whilst simultaneously wearing a Jabra Biz 2400 headset no doubt!)
Morale and motivation, in my opinion and that of Jabra, are key elements that any contact centre manager worth his or her salt should have in their 'toolbox' – its all well knowing the performance levels of their contact centre on a screen but having motivated agents is far beneficial in the scheme of things.
Comments as always, good to bad, to ed@contact-centres.com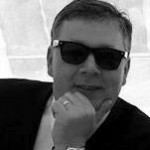 Have a good week ahead,
Regards
The Editor