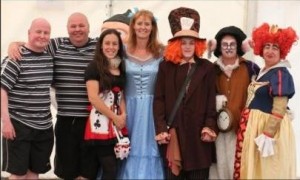 Leading contact centre, fulfilment and eCommerce provider, Spark eCommerce Group, has raised more than £1,300 for charity at its annual family funday.
Dozens of Spark employees and their families turned out in force for the event which was held at the weekend at the company's Follingsby Park premises.
Children were treated to fairground rides, the Crooked Cottage fun house, a climbing wall, face painting and a disco while a buffet, drinks and raffle – with prizes donated from clients including Toys R Us, FlipFlop and Micro Scoters, were also on offer. The theme for this years funday was Mad Hatter's tea party, which saw many staff dress up in Alice in Wonderland style.
The free event, which raised £1,390 for charity, is held every year as a thank you to staff for their continued hard work and dedication to the company.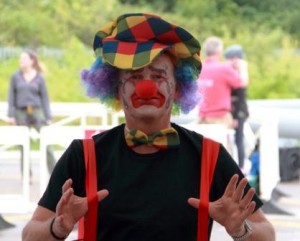 Spark eCommerce Group's Managing Director Peter Slee, who attended the funday with his wife Trudi and stepdaughter Rosie, said: "It was great to see so many people, young and old, having fun. That's what it's all about. It's our way of giving them something back for their commitment to the company.
"The event is also an important part of our charity fundraising agenda and I'm so pleased with how much was raised on the day. I'd like to thank everyone who played a part in making the day a success and also to the generous clients, suppliers and local businesses who have helped us to make this our most successful charity funday to date."
The first funday was held in 2006 and each year the amount raised has increased.
Natalie Sehnal, Spark's Business Development Manager, attended with her eight-year-old daughter Natasha.
She said: "I've come to the event every year and Tash and I both have so much fun. This is the first time I haven't come in fancy dress but actually it was nice because I felt like I could enjoy it more. It's a really good thing that Spark do and the staff really do appreciate it as it recognises the contribution they make to the company's continued growth."
The charities which Spark eCommerce Group is supporting this year are mental health support network Tyneside Mind and respite centre Crossroads Care.