Contact centre, fulfilment and eCommerce provider, Spark eCommerce Group, is helping dozens of jobseekers find work thanks to its support of an unemployment initative in the region.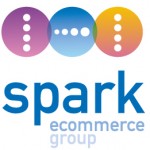 For the past few years the Gateshead-based company has been involved in Sunderland Foundation of Light's Back in the Game programme, which aims to equip participants with the skills and real life experinces they need to get back on the career ladder.
Each programme cycle employees from various areas of Spark's business attend workshops in which job seekers are put through interview scenarios and given coaching as to how to tackle particular questions, all with the aim of helping them find employment.
And in the couple of years since Spark got involved, 150 people people have been put through their paces and of those some 87 have gone on to find secure employment. In addition, from the most recent programme cycle, some 10 individuals could be offered temporary work with Spark to meet the increase in demand in the run up to Christmas.
Stuart Ormston, who oversees staff training and development, said:
"I first got involved with Back in the Game a couple of years ago and was so impressed with not only the way it's delivered but the enthusiasm of the people who are on it. There's a genuine desire to learn and listen to what we have to say so they have the best chance possible of finding work. I said then I wanted to be as involved as much possible and it's gone from there really.
"In the early days I would go along and tell them about Spark as a company and the types of things we would look for from potential employees. But then we stepped it up and are now involved in mock interviews and coaching to ensure they're as prepared as they can be for real life scenarios.
Spark will continue to support the Back in the Game initative going forward as part of its Corporate Social Responsibility programme.
Dave Jeffries from Back in the Game said:
"The support that Spark eCommerce has given the programme has been invaluable. They offer Back in the Game course participants real life experience and feedback in a manner that is positive and useful to them, something that the learners really benefit from.
"We're delighted with the way we have been able to link up with Stuart and Spark and hope that we can continue to work together for many years to come."