Social Media First Choice for 1 in 5 Consumers when seeking answers in complicated situations
-18% of consumers turn to social media first to voice complaints
-Social media first choice for 14% of people in a crisis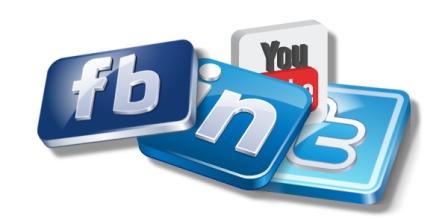 An increasing number of consumers are turning to social media first to voice complaints, have complicated situations resolved, and even in the case of a crisis, according to new research.
A survey of 1,000 UK adults by customer contact outsourcer Echo Managed Services has revealed that almost 1 in 5 people (18%) use social media as first preference to voice a complaint, over other contact channels including phone, face to face, email and web chat.
In addition, nearly 1 in 5 (18%) people turn to social media before any other channel when a complicated problem arises and perhaps surprisingly, 14% turn to it first in a crisis – when a flight is cancelled etc.
Social media would also be first preference for 13% of respondents who would use the channel to request information, and a further 14% to make a booking. The research also revealed that almost 1 in 3 (29%) consumers would move their custom elsewhere if they encountered poor service.
Experts from Echo are now urging companies to reassess where the social media function sits within their organisation, recommending prime responsibility should sit with the team best equipped to handle customer enquiries – most likely the customer services team, rather than in marketing.
With many consumers now perfectly comfortable using the communication channel in a variety of situations, and perhaps most surprisingly in complicated ones, businesses must take social media seriously – and ensure it is fully joined up with other contact channels for a seamless customer experience – or risk a permanently damaged reputation.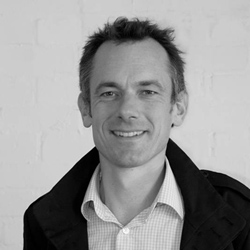 Commenting on the findings Chris Cullen, head of sales and marketing at Echo Managed Services, said:
"The findings of our research clearly demonstrate a consumer willingness to use social media in a variety of situations – perhaps most notably in complicated ones or when making a complaint. As issues raised through the channel can be unpredictable and played out in front of a potentially enormous public audience, it raises challenges in terms of who within an organisation manages social media.
"Due to the varied nature of enquiries being presented, we believe that it should be managed predominantly by the customer services function – who are experts in handling multi-channel customer enquiries day in day out, rather than the marketing department. But what's crucial is that customer services and marketing work closely together and not in isolation. Real time customer feedback must inform and direct marketing communications, therefore it's alarming to see so many cases of a clear disconnect between these teams.
"Customer service must be consistent across all communication channels, and due to the variety of queries coming through social media, it should be developed to be as broad as possible and not just rely on stock answers to popular questions – as is unfortunately sometimes the case with social media management. Ultimately, not prioritising social media as much as other communication channels is risky business for organisations and can potentially lead to reputational damage, and lost customers – especially considering the nature of enquiries coming through this channel.
"While those turning to social media first to communicate is far from the majority of customers, it's now a sizeable enough number to mean that it can no longer be ignored by service providers."
---
Additional Information

The full list of Echo managed Services Social Media report can be viewed by Clicking Here
For additional visit the Echo Managed Services Website