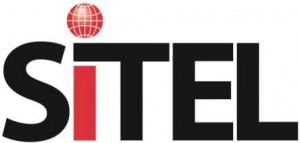 Outsourcer Sitel UK, have announced the expansion of 2 of its contact centre sites in Leavesden Park (Watford) and Stratford upon Avon following a number of new contract wins.
One recent new campaign providing multi-channel customer service will require 80 staff, with the total of new business wins expected to create up to 200 jobs.
Sitel UK, part of the global Sitel Group, employ 2100 people in its nationwide network of contact centres.
Joe Doyle, Marketing Director of Sitel UK, says;
"We are seeing significant growth from businesses across all sectors as they look to differentiate themselves through customer service excellence and innovation. It's no longer just about cost savings and operational efficiencies."
Sitel UK, a trusted partner for many of today's leading brands and Government Departments, was last year appointed to the DWP framework and provides leading technical support and multi-lingual solutions that in some cases cater for up to 12 different languages.
Ovum's recent forecast (CRM Outsourcing Forecast: EMEA), projected that the rate of annual growth in UK contact centre outsourcing will significantly outpace that of France, Germany, and Spain. It states that, in addition, UK enterprises are much more willing than their counterparts in continental Europe to outsource work to third-parties. Thus, for CRM outsourcers, the UK appears to be among the most attractive markets in Europe.