Sabio, the customer contact technology specialist, has strengthened its portfolio of best practice customer contact centre technology solutions with the addition of innovative agent desktop, integration and web experience solutions from KANA Software.
Sabio already holds Premier Partner status with Verint® Systems Inc. who recently signed a definitive agreement to acquire KANA Software, Inc. Adding KANA's customer service suite to Verint's Actionable Intelligence® portfolio will provide organisations with the ability to capture and manage cross-functional information around customer interactions, business processes and workforce performance – creating a comprehensive approach to help optimise customer engagement.
Where the business requirements are applicable, Sabio will incorporate KANA Enterprise technologies into its integrated contact centre solutions to provide agents with a single, unified desktop view of all the information and tools they need to guide them through complex service interactions. Sabio's proven Avaya expertise and in-depth Avaya AURA™ Communication Manager skills will also ensure that KANA's agent desktop solutions can be fully integrated with the existing Avaya contact centre platforms used by Sabio customers worldwide.
Commenting on the announcement, Matt Dyer, Head of Multi-Channel Solutions at Sabio, said: "Sabio is passionate about improving the customer journey and, by deploying KANA and leveraging the knowledge and case management capability embedded within the application, we can provide customer service agents with relevant and contextual information that's specific to customers. This then empowers the agent to serve the customer more intelligently, and delivers customer experience improvements across all available channels."
Available from Sabio for both SaaS and on premise deployment, KANA Enterprise technology will help Sabio to create a better experience for both contact centre agents and their customers, helping them to resolve issues more quickly and improve first-time resolution rates while also successfully reducing overall costs per interaction.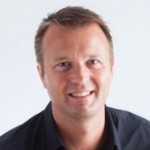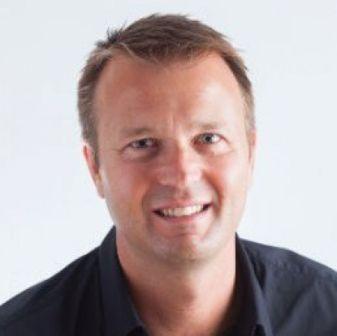 Sabio Director, Adam Faulkner.
"Adding KANA's agent desktop integration capabilities to our contact centre technology solutions portfolio makes sense for Sabio as we're increasingly working on major projects where organisations are tasked with ensuring a seamless user experience for their customers, regardless of channel,"
"Integrating KANA Software's agent desktop technology into our solutions helps draw together the right knowledge management, case management and process management actions for each interaction – providing agents with the context they need, and saving a good deal of wasted time and effort for both service providers and their customers."
"Initial Sabio engagements using KANA Software's enterprise agent desktop platform solutions have already shown the clear value that effective agent desktop technology can bring to a project," he added. "With Unibet, for example, we've integrated KANA technology into our 100%-hosted contact centre solution to provide the leading online gambling operator with a single, easy-to-use desktop environment for agents that can expand to support additional channels when required."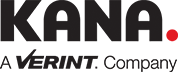 Kenny Bain, EMEA General Manager, KANA Software.
We're delighted that one of the UK's leading customer service technology systems integrators has turned to KANA Software when it needed to add further agent desktop, Web experience and integration capabilities to its solutions portfolio,"
"Sabio works closely with major technology providers, such as Verint and Avaya, and has a proven reputation as one of the industry's most successful providers of end-to-end customer contact and experience solutions. We look forward to supporting them as they provide their customers' agents with all the tools and information they need to deliver improved levels of service."
The KANA Enterprise Agent Desktop is an intelligent, easy-to-use, knowledge-based desktop that provides unified access to all the applications and information required by customer service agents across their different channels. Combining knowledge management, case management and process management technologies into a single platform, the KANA Enterprise Agent Desktop helps organisations deliver differentiated and personalised service to their customers.
---

Additional information
For additional information on Sabio view their Company Profile