Research from FM Outsource suggests contact centre/customer service teams will struggle as golden quarter looms
The upcoming golden quarter could be set to spell trouble for businesses that are not fully prepared for an influx of customer service enquiries.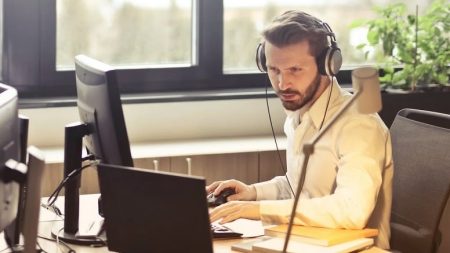 Data from FM Outsource revealed:
– Just 38% of in-house customer service teams currently offer 24/7 customer service or support outside of regular working hours.
– Only 18% offer multilingual customer service.
– Under a third (27%) of customer service teams have the support of assistive technology.
New research suggests that just 38% of in-house customer service teams currently offer 24/7 customer service or support outside of regular working hours – which can be critical for coping with enquiries during peak periods.
Data from FM Outsource revealed many organisations are lacking customer service processes which could be critical during the all-important golden quarter. For instance, only 18% said their offering provided multilingual customer service. This service allows a greater range of customers to access the right support, given data suggests that almost 10% of the population in England and Wales don't speak English as their main language, cannot speak English well, or cannot speak English at all.
Meanwhile, investment in assistive technologies, such as chatbots, that lessen the burden on customer care teams during peak periods and speed up response times was low. Under a third (27%) of in-house teams claim the technology is available to support them.
The adoption of multiple communication channels such as WhatsApp, live chat, and social media was also low. Just 28% of in-house teams utilised multiple customer service channels, which could provide customers with greater flexibility to access support in a way that best suits their needs.
Martin Brown, CCO at FM Outsource, commented:
"As the countdown towards the golden quarter and major retail milestones, such as Black Friday, is on, many businesses will be taking various steps to plan and cater for anticipated customer demand.
"Being able to provide quality customer service is a vital component of keeping consumers happy, but businesses can't just rely on their usual offering during peak times and need to prepare for a greater influx of customer enquiries. Unfortunately, our research reveals that offering effective customer service may have fallen by the wayside for some businesses. It seems that few businesses have invested in processes needed to cope with peak periods such as the golden quarter.
"But without the ability to handle increased enquiries, whether it's general questions, return requests or delivery issues, in a way that suits the needs of the customer, businesses could risk compromising their reputation and customer retention.
"But some businesses may just need a helping hand to get prepared. Seeking consultancy on how to navigate anticipated peaks, or finding the right partner to outsource services to, can provide a flexible solution and help simplify the process as the golden quarter creeps closer."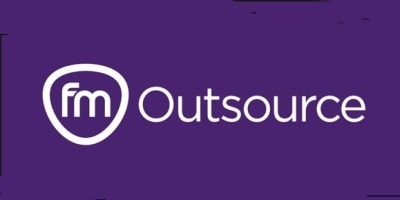 FM Outsource provides a high-quality call and message answering service by a team of expert UK advisors. Its highly trained team can plug the gap during busy times or be on-hand 24/7 to answer calls, emails, social media messages, live chats, WhatsApp messages and texts.
As customer service consultants, it does more than simply answer calls. It provides no-nonsense advice to improve quality whilst reducing costs. As well as offering outbound customer contact, emergency cover, recruitment and training, and technology.
For additional information on FM Outsource visit their Website