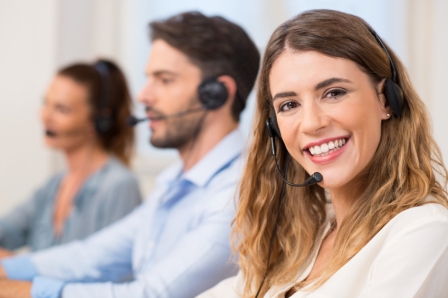 Contact Centre from Outsourcery integrates all the tools thats a contact centre needs to maximise the benefits of Skype for Business
Jon Seddon, Head of Product at Outsourcery said;
"Many contact centres can see the benefits of deploying Skype for Business but need to ensure that this can be combined with their need to ensure effective first call resolution, minimise call abandonment rates and maximise customer satisfaction.
We have listened closely to our customers and believe that Contact Centre from Outsourcery now let's our clients' teams work from anywhere and achieve more by blending voice, email, web and fax interaction; all combined with integrated presence, Outdial, instant messaging and interactive voice response. This will deliver a full unified communication experience for both agent and customer."
Contact Centre from Outsourcery combines all the existing functionality of Skype for Business but with the tools required by a contact centre to:
• Answer more calls in less time, increasing productivity
• Offer customers their choice of communication method
• Achieve first contact resolution through intelligent routing
• Reduce abandonment rates, queues and call times by offering a call-back
• Optimize staff resources through comprehensive reporting and automation
• Improve customer satisfaction through real-time interaction monitoring
Seddon added; "We have partnered with Enghouse Interactive who are a leading expert in customer communications. They provide one of the most comprehensive set of contact center interaction management tools in the industry and were an ideal fit with Outsourcery's own unified communications and cloud expertise.
This is an important landmark in the evolution of our product roadmap. I am convinced that Contact Centre from Outsourcery now offers the leading contact centre solution for those organisations looking to deploy Skype for Business."
---


Additional Information
For additional information on Outsourcery visit their Website.