Ormuco Launches First Enterprise Hybrid Cloud Solution to Simplify Cloud Management for Middle Market and Large Enterprise Organisations

Global IT service provider launches first cloud solution to offer seamless migration between public and private cloud environments
International managed services and telecommunications provider, Ormuco, today announced the launch of its Connected Cloud, a hybrid cloud solution that is specifically designed to enable seamless migration between private and public cloud environments. The Connected Cloud is based on HP Helion OpenStack® and will initially be operated from data centres across North America.
Ormuco works with large scale enterprise organisations such as gaming companies that have complex development and deployment needs. A major problem faced by these companies is their inability to rapidly and efficiently reconfigure, migrate environments, services and applications from one cloud environment to another.
The new offering allows customers such as developers, enterprise organisations, resellers and independent software vendors to quickly initiate a hybrid cloud environment that easily transitions from a private to a public cloud on a pay-as-you-go basis. Via one single platform, it offers clients the on-demand scalability required to take applications from development to market much more quickly and efficiently.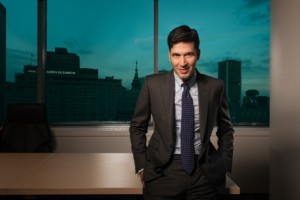 Ormuco CEO Orlando Bayter, said
"Ormuco is entering the cloud services market since there is a vital need for a hybrid cloud solution with streamlined functionality for enterprise customers,""HP Helion OpenStack and Ormuco's new data centres enable us to create environments that focus on service delivery regardless of the underlying infrastructure."
"Ormuco requires extensive geographic reach and the ability to meet customers' in-country or cross-border cloud requirements," said Steve Dietch, vice president, HP Helion, HP.
"With HP Helion OpenStack and the HP Helion Network, Ormuco's Connected Cloud customers will have access to hybrid cloud services from a global, open ecosystem of service providers."
The Connected Cloud's widespread geographic reach will instantly provide enterprise clients with premium capabilities for workload portability, data protection and security. Ormuco has data centres in Dallas, Texas; Sunnyvale, California and Montreal, Quebec providing geographic dispersion for full data centre redundancy across North America. As a member of the HP Helion Network, Ormuco also provides users of the Connected Cloud with access to workload portability through data centres managed by ecosystem members around the world. Ormuco's Connected Cloud, with the extended reach of this ecosystem, will provide solutions that transform the way organisations currently approach IT service provisioning.
Ormuco continues to plan for geographic expansion through 2015 with data centres in New York City, Seattle, London and Frankfurt to service hubs near key technology and financial markets and expand its reach throughout Europe. The company will also look to establish data centres in the Saudi Arabia/UAE region, Japan, and Sydney for increased global coverage and scope. Through its continued growth and the extended reach of its cloud offerings, Ormuco will enable businesses to truly function globally by reaching highly educated workforces in emerging markets where lack of IT infrastructure stands as a barrier to entry. Workload portability is the true utopia for any organisation and the Connected Cloud is designed to address how businesses will use IT in the future.
---
Additional Information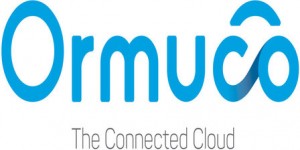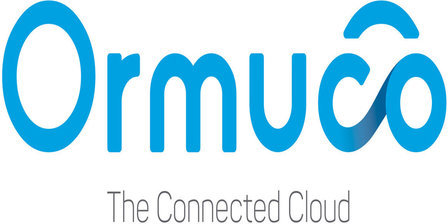 Based in Montréal and London, Ormuco offers a wide range of solutions and services designed to streamline day-to-day business operations and reduce associated IT costs. The company's Montréal and EMEA-based teams currently work with five of the top ten gaming companies, have on-going projects on four continents and provide IT services supporting over 3 million users. Ormuco offers automated, managed and tailored enterprise cloud, networking and business solutions capable of scaling to any organisation's needs.
For additional information see the Ormuco Website