The ultimate contact centre training guide -72% of contact centre agents say they need better training to do their jobs well.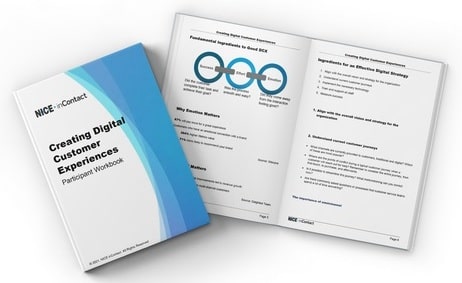 That statistic isn't surprising considering 9% of contact centres don't have formal training programs, and supervisors report having only 7% of their time available for training and coaching.
To help combat these issues, we partnered with the experts at Harrington Consulting to create useful pre-written agent and supervisor training bundles that you can use to level-up your employee's skills today. Each training bundle includes trainer presentation slides with built-in scripts, and a participant workbook.
Download now to access these ready-to-train programmes:
– Agent soft skill training on empathy
– Supervisor training on how to lead successful coaching conversations
– And a supervisor training on how to manage a remote workforce successfully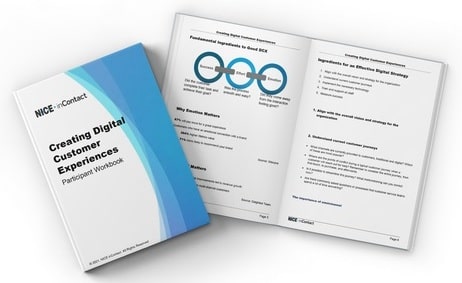 To download NICE's 'ultimate contact centre training guide' Click Here
With NICE it's never been easier for organisations of all sizes around the globe to create extraordinary customer experiences while meeting key business metrics. Featuring the world's #1 cloud native customer experience platform, CXone, NICE is a worldwide leader in AI-powered contact center software.
Over 25,000 organisations in more than 150 countries, including over 85 of the Fortune 100 companies, partner with NICE to transform – and elevate – every customer interaction.