NICE Revolutionises IVR Optimisation with Advanced Artificial Intelligence
– New version of NICE IVRO allows advanced personalisation and deep understanding of customer journeys with analytics and artificial intelligence


NICE have announced NICE Interactive Voice Response Optimization (IVRO) version 8.0 comprising Artificial Intelligence (AI) driven analytics to boost customer experiences across IVR journeys. NICE IVRO 8.0 is designed to streamline menus and facilitate self-service so customers can easily get the answers they need, while enabling organisations to benefit from savings as a result of lower deflection to contact centres.
NICE was cited in The Forrester Wave™: Journey Visioning Platforms, Q4 2018. The report stated that it "lets users drill into journeys (micro and macro) and slice and dice data to visualise moments of truth, pain points, and KPI changes."
Infused with AI-driven advanced analytics capabilities, NICE IVRO 8.0 allows organisations to augment self-service driven containment and resolution within the IVR channel. By offering organisations granular journey visualisation of every interaction, identifying disparities and obstructions in menus and processes, as well as delivering insights on how to simplify, optimize and personalise journeys, this new version boosts customer experience while saving operational costs. IVRO 8.0 is even easier to deploy, can be added atop any IVR platform and enables users to easily visualise and analyse IVR flows and isolate opportunities for improvement, rapidly providing impactful results.
To listen to a webinar presenting insights on unleashing the potential of your IVR Click Here.
The cutting-edge capabilities comprised in NICE IVRO version 8.0 include:
– Menu Complexity Score: a weighted metric that measures the level of complexity per IVR menu, based on a combination of the time spent on the menu, the number of times a customer has to repeat it and the volume going through it.
– AI-driven menu optimisation: an AI-powered feature that determines the optimal structure for IVR menu options within a customer journey and provides reordering recommendations to save customers time and improve self-service.
– AI-driven Quick Insights: an AI-powered feature that analyzes the most significant differences between customer segments and journey flows to provide valuable insights into the reasons for containment. Quick Insights predicts the likelihood that certain customer attributes may lead to transfer from IVR to agent, errors in the IVR or self-service flow failure.
– Integration between NICE Nexidia Speech Analytics and IVR analytics: enables drilling down to full-featured speech analytics for calls resulting from specific IVR journeys to uncover root causes behind deflection.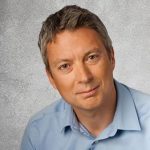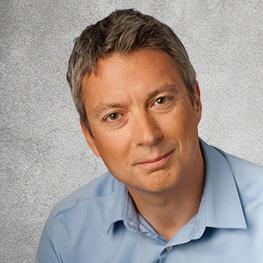 Barry Cooper, President, NICE Enterprise Group, said,
"In today's competitive marketplace where an omnichannel customer experience is a must have, IVR is no longer an avenue that companies can afford to ignore. What's more, it's vital for these systems to be intuitive, contextual and personalized if they are to deliver the level of service customers expect while lowering operating costs.
Customers want the ability to self-serve when interacting with a brand and the IVR channel is an untapped resource to help them accomplish that. NICE IVRO 8.0 exemplifies NICE's uncompromising commitment to innovation, enabling organizations to understand behaviour patterns and uncover actionable insights that increase in-channel resolution and ultimately improve customer experience while driving down operational costs.
---
Additional Information
For additional information on NICE Interactive Voice Response Optimisation (IVRO) Click Here


NICE is the world's leading provider of both cloud and on-premises enterprise software solutions that empower organizations to make smarter decisions based on advanced analytics of structured and unstructured data. NICE helps organizations of all sizes deliver better customer service, ensure compliance, combat fraud and safeguard citizens. Over 25,000 organizations in more than 150 countries, including over 85 of the Fortune 100 companies, are using NICE solutions.
For additional information on NICE visit their Website
To view NICE articles, news and products Click Here