NICE announce Autumn Contact Centre Conference dates; Personal Connections Elevated with Analytics on Thursday 19th September and Engaging and Intelligent Workforce Management NICE WFM User Group Conference in Nottingham Tuesday 8th October.

NICE invite you to their executive event 'Personal Connections Elevated with Analytics' on Thursday 19th September from 5:30pm at The Curtain in London.
Join NICE to learn how to accelerate your organisation's digital transformation with Analytics. NICE's  experts will share best practices allowing you to elevate your connections with your customers and your employees.
Your exclusive invitation to The Curtain, a five-star offering set within the heart of Shoreditch, London's most creative district, will provide a great opportunity to network with your peers.
Admission is complimentary; however, seats are limited – To register Click Here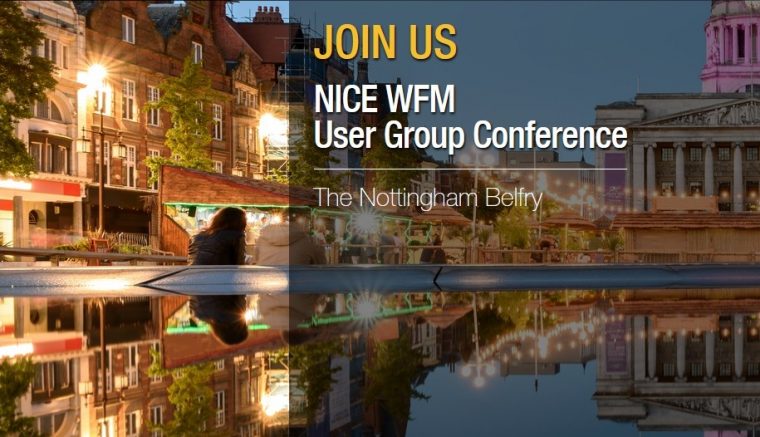 Engaging and Intelligent Workforce Management
Join NICE on 8th October 2019 for our annual NICE WFM User Group Conference in Nottingham.
As a seasoned planning professional you are invited to hear the latest updates, adopt best practices and share experiences around your existing workforce management investment and how additional modules, Employee Engagement Manager (EEM), Enhanced Strategic Planner (ESP) and Advanced Forecasting with AI, also extends and enhances the existing WFM functionality.
At the very centre of our educational sessions will be the users. We will expose you to the insights, tips and expertise to help you gain skills that you can instantly take back to your place of work so that your business can build on the improvements that your WFM investment has made to your operation.
This is a complimentary educational and training event specifically for NICE WFM users; places will be limited – register today to secure your place at this event – To register Click Here
For additional information on the venue, The Nottingham Belfry, Click Here
---
Additional Information


NICE is the world's leading provider of both cloud and on-premises enterprise software solutions that empower organizations to make smarter decisions based on advanced analytics of structured and unstructured data. NICE helps organizations of all sizes deliver better customer service, ensure compliance, combat fraud and safeguard citizens. Over 25,000 organizations in more than 150 countries, including over 85 of the Fortune 100 companies, are using NICE solutions.
For additional information on NICE visit their Website