The Current State of Workforce Management in the Global Contact Centre Landscape
injixo 2019 Contact Centre WFM Benchmark Report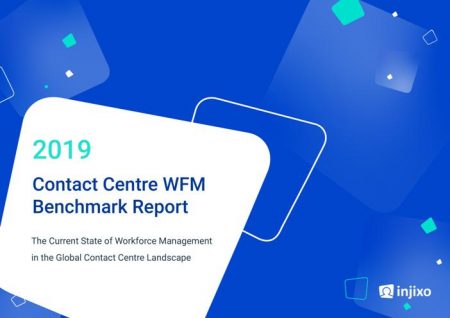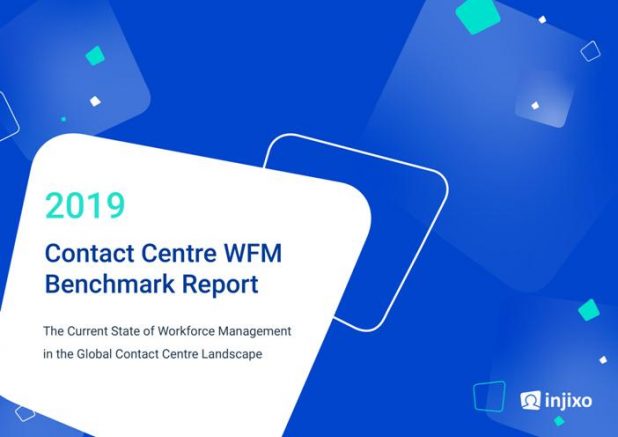 How you will benefit from this report:
– Benchmark your WFM practices, setup and KPIs against the wider contact centre industry.
– See in which areas you are up to speed and where you might be falling behind.
– Uncover the latest trends and best practices.
Actionable insights to drive your WFM success
This report is based on a study conducted among Workforce Management professionals across the globe between August 2018 and February 2019. The purpose of the study was to collect relevant insights and industry benchmarks on the current state of Workforce Management in contact centres worldwide.
The report covers the main domains of Workforce Management: Forecasting, Scheduling, Real-Time Management, Reporting and Employee Engagement.
Some key insights from the report
– Service quality KPIs are by far the most popular KPIs in contact centres.
– Almost 50% of contact centres rate their employee satisfaction as "good" or "very good".
– 93% of contact centres measure forecast accuracy, but only 53% measure schedule efficiency and only 78% measure schedule adherence.

Get the full report with all insights, detailed statistics and additional explanations. Download it now for free by Clicking Here
injixo is a product of InVision, a market leader in WFM for over 25 years.
InVision built on its knowledge and experience to launch injixo as one of the first cloud workforce management (WFM) solutions for contact centres on the market back in 2011, and gained the accolade of first to market with AI-based forecasting. Since then, the injixo user community has exploded and will continue to innovate and push the boundaries of WFM.
For additional information on Injixo view their Company Profile