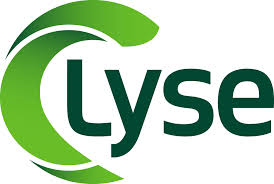 Intelecom Group AS have announced that Norwegian industrial group Lyse has implemented Connect, Intelecom's multi-channel contact centre solution, to respond to customer enquiries regardless of which communication channel is used. Lyse has seen an increase in the number of customers using social media to contact companies across the group and has extended its use of Connect to cover both voice calls and enquiries via social media channels.
Lyse operates in the energy and telecommunications industries. The corporate contact centre covers all companies in the Lyse group and provides support for one company Altibox which delivers internet, TV and telephony services. Early in 2014 Altibox was recognised for providing the best social media customer service at the Social Media Days Awards in Oslo staged by specialist publication Kampanje.com.
According to Lene Nordahl, Customer Service Manager at Lyse,
"With Connect all social media enquiries regardless of channel go into the same queue. The agents can then select the most urgent enquiry which could be on Twitter, Facebook or maybe an email. Agents can see previous posts from the same customer. This gives agents the information and confidence required to deal with enquiries effectively."
Lyse currently receives approximately 6000 social media contacts per month. Contacts include posts, comments and emails. While the number of voice calls received remains stable, at approximately 1300 calls per day, the number of social media contacts continues to rise as more customers come on board across all the different group companies.
Lene Nordahl continued, "When it comes to voice calls our biggest focus is on quality, first time resolution and customer satisfaction. We treat all customer communication channels in the same way. In such a large contact centre our customers expect exceptional service whatever the channel and Connect enables us to control social media interactions in real- time. As a management team we can also add more resources to the social media queues when needed because of the increased visibility of volumes Connect provides."
Torkel Engeness, chief executive officer of Intelecom concluded, "According to Gartner* by 2015, businesses that lack an all-channel customer engagement strategy will lose 15% to 20% of their best customers to competitors that have such a strategy*. Connect is a complete contact centre as a service (CCaaS) solution which allows users to develop opportunities through social engagement and provide excellent service whatever the customer's channel of choice. We congratulate Altibox and Lyse on its recent award and its progress in social customer service."
For additional information see Intelecom's Company Profile