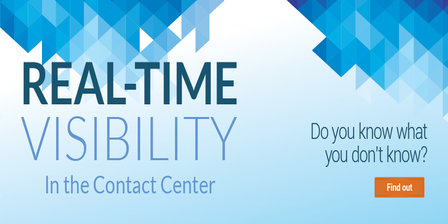 Be among the 8% who know.
Interactive Intelligence: If you have real-time visibility in the contact centre, you have an intimate view of performance.
Did you know only 8% of organisations have it? Which means the other 92% are missing out on valuable opportunities to refine the customer experience.
Resolving this issue is simple, though. With an all-in-one solution, you can get a broad and specific view of what's happening in your contact centre – and realize near-immediate benefits.
Advanced decision-making
Business agility
Greater financial results
Empowered agents
Don't be blind to performance and service issues in the contact center. See the distinct difference real-time visibility can make.
---
For additional information,