We are officially a nation of complainers: 2016 Consumer Action Monitor (CAM) Survey Findings
According to Thomas Rødseth, VP of Product and Marketing at Intelecom, contact centres cannot stem the rising tide of complaints but they do hold the key to keeping customers happy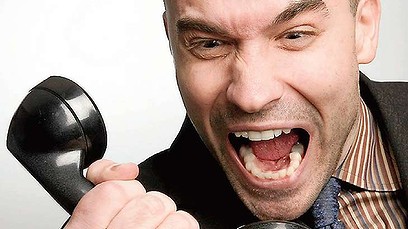 At Intelecom's Get Connected conference, David Pilling from the UK's leading dispute resolution group Ombudsman Services unveiled the results of the 2016 Consumer Action Monitor (CAM) survey. Commissioned by Ombudsman Services and conducted by ICM Research in January this year, the study is the third annual report of its kind and is a comprehensive multi-sector study into the state and prevalence of consumer complaints in the UK.
This year's CAM survey provided insight into the number of problems experienced by consumers and how many of them take action in the form of complaining. Over 2,000 adults, representing a cross-section of the British public, were sampled via an online omnibus survey.
Highlights of the study revealed:
• Growing consumer activism – there were 52 million complaints about products and services last year, up from 38 million two years earlier in 2013. 82% of Brits are also unwilling to put up with poor service, that's up from 67% in the same period
• Strong influence of social media – consumers are increasingly going online to air their grievances. Advances in technology, particularly social media, have afforded every person a voice in the public sphere. Of complaints escalated in 2015, more than a third (36%) were via social media
• Differences between industries – in 2015, a quarter of complaints (23%) related to issues with retailers, with faulty products the most common cause of dissatisfaction amongst consumers. The next most problematic sectors were telecommunications (16%) and energy (13%).
But all is not lost! The way an organisation handles complaints is equally important. It sways how a complainant feels about that organisation and has a massive impact on future customer retention. The CAM study cited that 52% of people think more highly of a business that handles complaints efficiently and that 75% would be more likely to return to a company if a complaint they made was handled well (compared to 8% if badly handled).
A major challenge? Yes. However, the findings of the CAM report also present a significant opportunity for contact centres, often the first point of call when it comes to customer complaints. Increasingly, organisations are looking to their contact centres, not necessarily their marketing departments, to track online feedback to products and services and then turn the negative into a positive with a direct impact on customer loyalty and sales.
Ombudsman Services themselves regularly handle 40,000 calls every month but these volumes can vary considerably. The organisation believes the ever increasing volume of calls also reflects the growing number of companies and consumers requiring their specialist services, no doubt the result of a massive sea change in British consumer behaviour when it comes to vocalising feelings of discontent.
Faced with a barrage of complaints, contact centres everywhere can maximise the latest cloud-based solutions to:
• Add scalability – to accommodate growing businesses or scale up and down with changing business requirements.
• Build in flexibility – agents can log into the latest cloud-based contact centre solutions from anywhere using their own personal devices, making home-working possible and an attractive proposition. This boosts productivity and increases customer satisfaction.
• Integrate – with other business systems such as case management applications to resolve complaints quickly and deliver a seamless service to customers.
• Gain complete control – advanced reporting capabilities and transparency provide greater visibility of agent activity, aid faster, improved decision-making, support future planning and put the organisation in complete control of its contact centre environment including its case management activities.
The 2016 CAM report tells us that consumers are increasingly looking for quick, hassle-free resolutions to their complaints and, with the rise in social media, they are seeking routes to fast and free redress. By deploying the latest cloud-based solutions contact centres have the ability to track and influence their interactions with consumers at every step of the customer journey. Using one single, integrated platform, agents are empowered to handle complaints sensitively and at lightning speed whilst organisations are rewarded with tangible savings in time, cost, reputation and, most importantly, customers.
---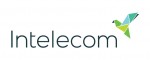 Additional Information
For additional information on Intelecom visit their Website or view their Company Profile