Insurers neglecting customer service on digital channels, Eptica finds
Poor performance and focus on social media damages trust and risks future revenues

Insurers are the least trusted companies in the UK and are unable to answer over half of routine questions successfully though its contact centre channels, according to research commissioned by digital customer experience technology provider, Eptica.
The 2019 Eptica Insurance Digital CX Study found that delivering good service is at the heart of winning and retaining customers, building long-term trust. However, the insurance sector could answer just 46% of all queries asked via the web, email and social media, trailing the other industries (food retailers, fashion retailers, banking and travel) evaluated in the overall study.
Insurers still seem to be struggling to match customer expectations, although overall performance had risen by 10% from 2017. Only 20% successfully answered a basic question sent via email, despite 49% of consumers identifying it as their primary or secondary channel for finding information. By contrast, with a 65% success rate, Facebook came top, but a mere 8% of consumers said they wanted to use it to find information from insurers.
All of this points to a growing disconnect between what customers want and what is being provided by insurers, which undermines customer experience and trust. Trust begins with delivering on basic promises – 59% of consumers ranked giving satisfactory, consistent answers as a top factor in creating trustworthiness, while 63% rated making processes easy and seamless as key.
As well as email, chat also fared badly. Despite 49% of consumers voting it as their first or second preferred channel to find information, and 30% of insurers advertising it on their websites, just 10% (one company) had it working when tested.
Given these results, it is unsurprising that just 3% of consumers ranked insurance as the sector they trusted most, putting it joint last of 15, alongside airlines, the automotive industry, technology and telecoms.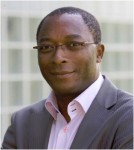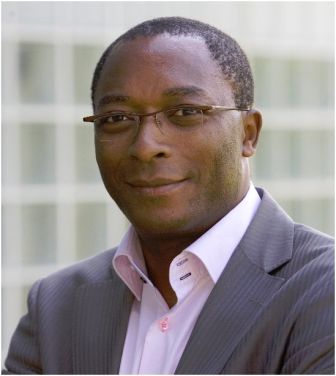 Olivier Njamfa, CEO and Co-Founder, Eptica, said,
"Insurers are facing a perfect storm of increased customer expectations, rising costs and market disruption," 
"The Eptica Insurance Digital CX Study shows that the majority are simply failing to cope, being unable to deliver adequate customer service on consumer's channels of choice."
"As we explain in the report, Insurers need to act quickly and do two things if they are to safeguard current and future revenues. First, they need to embrace processes, technology and knowledge to help them deliver the service that customers expect. Second, they need to listen to consumers and use this Voice of the Customer insight to drive continual CX improvement to ensure that they successfully compete moving forward."
The Eptica Insurance Digital CX Study builds on research first conducted in 2012. It combined real-world evaluations of 10 insurers with consumer research on attitudes to customer experience and trust. Example evaluation questions included asking about multi-policy discounts, cancellations and maximum no claims bonuses.
Overall accuracy of response improved on every channel except email, which nearly halved since 2017:
| | Web | Email | Facebook | Twitter | Chat | Total |
| --- | --- | --- | --- | --- | --- | --- |
| Accuracy 2019 | 55% | 20% | 65% | 45% | 100% | 46% |
| Improvement from 2017 | +1% | -15% | +30% | +25% | +20% | +10% |
Additionally, every channel was faster on average than 2017:
| | Email | Facebook | Twitter | Chat |
| --- | --- | --- | --- | --- |
| Average speed 2019 | 31 hours 57 m | 1 hour 27m | 18m 53 seconds | 2 minutes |
| Improvement from 2017 | 4 hours faster | 5.25 hours faster | 5 minutes faster | 3 minutes faster |
Overall poor performance masked yawning inconsistencies between insurers and channels, with the percentage of questions answered overall varying between 67% and just 28%. Demonstrating a silo-based approach, one insurer answered the same question on Twitter in 6 minutes, Facebook in 11 minutes and then took over 17 hours to respond on email. This all threatens revenues, with consumers switching to those insurers that lead the way when it comes to service.
The Eptica Insurance Digital CX study was part of a wider exercise that evaluated 50 UK brands, split equally between the fashion, food and drink, travel, insurance and banking sectors. Brands were rated on their ability to answer routine questions via their websites, as well as their speed, accuracy and consistency when responding to email, Twitter, Facebook and chat. Additionally, 1,000 UK consumers were surveyed on their attitudes to trust and loyalty. All research was completed in Q1 2019.
---
Additional Information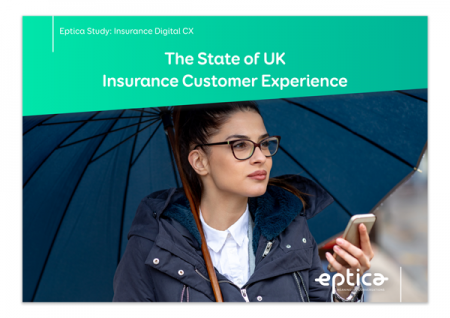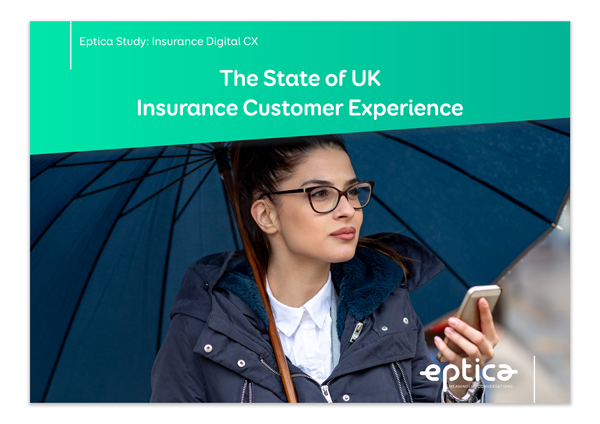 A full report, including the study results, analysis, tips and recommendations is available by Clicking Here
Eptica is a leading European technology company specialising in intelligent platforms for digital customer experience. Eptica provides conversational and collaborative solutions powered by AI.
Founded 18 years ago by Olivier Njamfa, Eptica supports brands to make digital CX the key link in the value chain, ensuring their customer service delivers value to consumers and across their business.
Globally, more than 450 organisations across all industries rely on our solutions on all digital channels, including Self Service & knowledge base, email, chat and social media.
We enable millions of individuals to engage in meaningful conversations with brands improving daily lives for everyone. Customers include AXA, L'Occitane Group, Dixons Carphone, Crédit Agricole, Co-operative Energy, Domestic & General, Ageas Insurance Solutions, Hastings Direct, TUI, Debenhams, Capita, RSPCA and Birmingham City Council.
For additional information on Eptica visit their Website