Recent independent research by Opinion Matters showed that customers want to know why you're calling them and where you got their details. (And who can blame them?)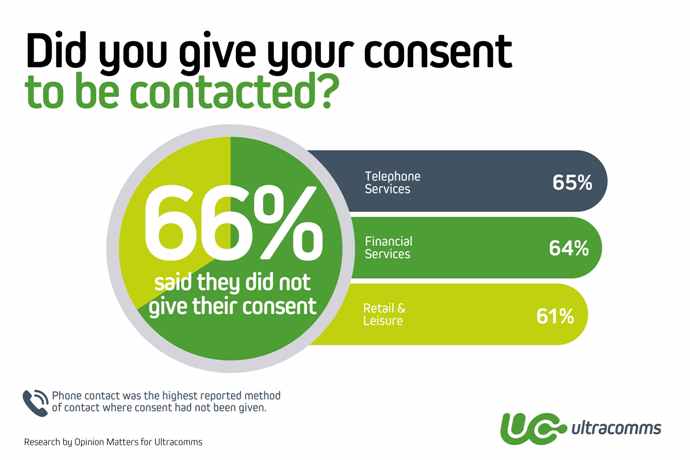 Shockingly 66% had not given their consent to the contact centre to be called! Even when this may be perception rather than reality having to hand the full history for that person can save face and help improve first call resolution.
Taking your contact management to the next level to enable personalised real-time contact requires great CRM integration and seamless interaction across all your channels.
Here at Ultracomms we're known for our outbound dialling capability but did you know we are experts at designing inbound omni-channel contact management?
---
Additional Information
Read our article and download the free research report for great insight into how to stay in touch with your customer's expectations.
Ultra Communications Ltd, trading as Ultracomms, is a leading provider of omni-channel customer contact management solutions including PCI DSS Level 1 certified secure payment handling. Its advanced customer interaction and secure payment solutions are designed to help clients maximise contact centre performance, improve customer experience, simplify the compliance process and reduce organisational risk. Ultracomms was the first provider of contact centre solutions using cloud technology in Europe and today handles nearly 140,000,000 minutes of calls every year for customers. Ultracomms has been PCI DSS level 1 certified since April 2016 and today securely processes £38m of card transactions a year for its customers. For more information visit
For additional information on Ultracomms visit their Website or view their Company Profile