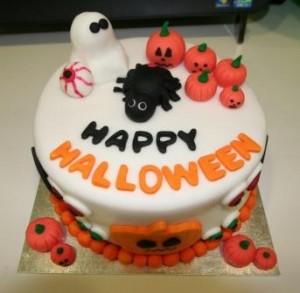 Customer service specialists GoResponse have raised £350 for Macmillan Cancer Support – a leading charity providing practical, medical and financial support for people with cancer.
The award winning customer support experts held a coffee morning at their office on Kent Science Park, where participants were invited to donate cakes and wear fancy dress to fit the Halloween theme.
The company sold cakes, biscuits, teas and coffees to local businesses on Kent Science Park, and in and around Swale, in exchange for charitable donations to Macmillan.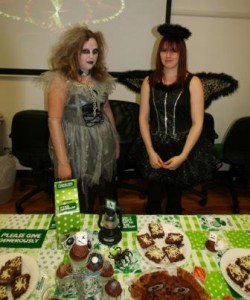 There were several sweet treats on offer, which amongst others included spider webbed millionaire shortbread, ghostly cupcakes, pumpkin themed sponges and ghoulish-looking brownies. There were also two sizeable sponge cakes – one iced to resemble a ghost, and the other featuring marzipan pumpkins, spiders and eyeballs.
The coffee morning featured a raffle with several fantastic prizes, including a hamper, board games, alcoholic beverages and a cookbook. This is the second year that GoResponse has held a coffee morning for this incredibly important cause.
Mark Kirby, Managing Director at GoResponse, commented on the success of this year's coffee morning, "We are major supporters of Macmillan, and a lot of people have had personal experience with the incredible work that they do. It is not only a worthwhile charitable endeavour, but also a good way to boost morale among our 130 strong staff. We had great fun hosting the morning, and everyone got into the spirit of the occasion with their Halloween outfits. The cakes went down a treat too and there were some amazing creations on display."
Donations can still be made to Macmillan by visiting: www.justgiving.com/GoResponse