To make TUPE transfers work, there is a lot more to consider than just compliance with the regulations – putting people first is critical.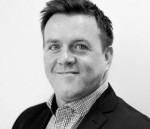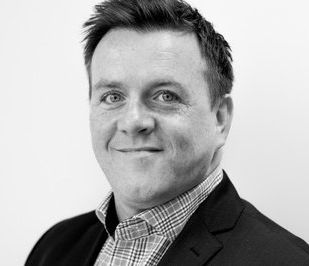 Graham Stein, Managing Director of Parseq's Contact Centre division explains and looks at some case studies that show the process working well.
Transferring workforces is a common part of business process outsourcing, but it can also be one of its most challenging.
From single individuals to whole teams, departments or businesses, making the process of re-homing transferred workers as pain-free and efficient as possible requires careful management and excellent communication from the very beginning.
One of the biggest stumbling blocks when undertaking a TUPE (Transfer of Undertaking Protection of Employment) process is focusing entirely on compliance with the regulations and neglecting to give proper consideration to the human challenges involved.
After all, the goal of a transfer is not merely to be compliant, but to emerge from the process with a team that is happy, motivated and loyal and a poorly managed process can easily jeopardise these things.
It's a consideration that cannot be overstated. If a workforce is unhappy, it is less productive. Ultimately, the quality of service delivered to the client's customers could suffer. Getting it right from the off is essential.
Last year a team of 55 moved to Parseq from another business service provider.
Service transformation was the primary reason the client chose to switch to us, but maintaining the highest standard of care for its customers was also paramount.
The incumbent had held the contract for over a decade, so there was some nervousness about the transition. But by focusing on supporting staff we were able to retain critical knowledge and make the transfer a success.
So, to illustrate how effective TUPE transfers should work, Mark Lonie an operations manager with over 10 years' experience in customer contact, along with two members of his team, Henna and Reem, recount their experiences of that process.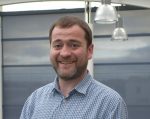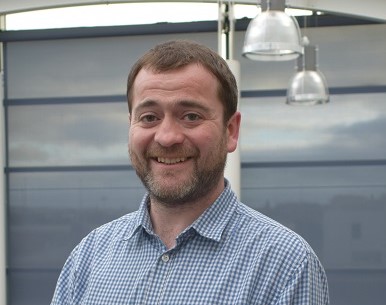 Mark Lonie, operations manager
When you're well established in a business, there is always going to be a lot of change during a move to a completely new company. I like to compare this to a tree with many roots. If you want to move the tree, you need to make sure that complex system remains intact if the tree is going to continue to grow, and this takes a great deal of careful consideration.
Leading a team during a TUPE process is no easy task and, in this case, where I was going through the change at the same time, the challenge was compounded.
I found that people were nervous and, if I'm honest, so was I. Arguably the biggest factor was the fear of the unknown, and that's where putting people first and communicating well right from the start to allay any concerns is essential.
We met the senior management team on several occasions way in advance of the transition and regular advisor forums worked well for raising and answering questions, and this really helped us understand the process, to feel engaged with the move.
As with any big move there is always a settling-in period. There were lots of new systems and technology for everyone to get the hang of.
I have been through several TUPE processes in my career, and this has been the most effective I've experienced, thanks to the emphasis that was placed on engagement.
We're now over a year in and our teams are performing well, which is translating into excellent results for our client. I have no doubt that there is a clear link between our levels of employee engagement and customer experience.
I'm proud to be part of it and to be leading a growing team.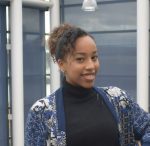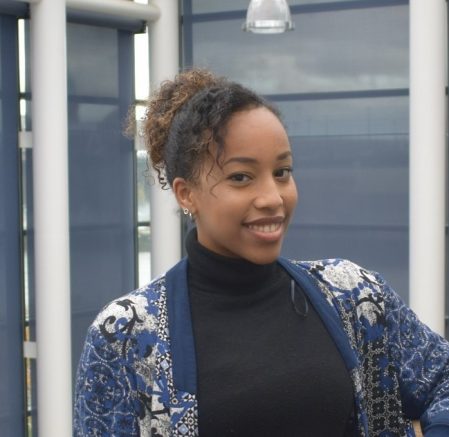 Reem Kidane, employment advisor
Being made to feel welcome was the biggest thing for me. Ahead of the transfer we were given tours of the office space and the building. It was great to walk around the facilities and to see our new working environment so we knew exactly what to expect on day one.
The level of support we received through the process and since is excellent in many ways. There are teams dedicated to resource planning, training, development and management information so it feels like everyone contributes their expertise.
There is also a strong culture of progression and being able to improve yourself, more so than I've had before. Hard work doesn't go unnoticed. I've recently been promoted, which didn't come easy – it meant putting a lot of effort in, but now I am being rewarded for it. I find my role extremely satisfying, particularly as I know I'm making a difference to people's lives.
From the beginning of the TUPE transfer right to the present day, I've felt genuinely valued, and that goes a long way.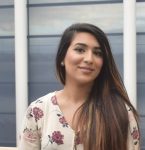 Henna Riaz, employment advisor
I've been working on the same client over the past two years and during that time I've also experienced TUPE. While the process is notorious for being difficult, I feel that I'm benefiting from the change.
Since the move, I've developed my omni-channel experience so, as well as telephony, I'm often answering customer enquiries by email or engaged in webchat. It's a completely different skillset but the training I've received has been a big help.
People can often view TUPE negatively but my experience has been really positive. Of course, there were some teething issues, but that's to be expected. Anything that didn't work quite right, even months after the transfer, we were encouraged to raise in our employee forums and action has always been taken.
The bit I really like is the focus on building a strong team – I think it's important to the management that we have fun doing our jobs. This ranges from the summer events and Halloween activities to bake sales and pub quizzes. It's been the small touches that have had real impact. What was a nerve-racking change has been far better than I could have expected.
Putting employee engagement front and centre
Just as with any large organisational change, there is a lot that can go wrong if TUPE
transfers are not managed effectively. If employees are allowed to feel undervalued or that their concerns are not being listened to, they can quickly become disengaged, productivity can suffer and they can begin to look elsewhere.
However, where the process is well managed and the right level of commitment is made in giving people everything they need to do a great job, what is potentially a stressful experience can become a transformation that ultimately leads to a happier, more productive team.
---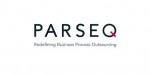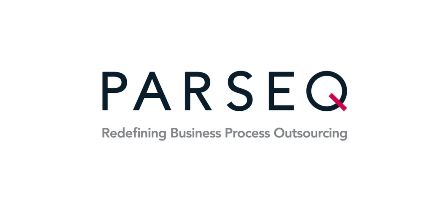 Additional Information
For additional information on Parseq visit their Website