With UK consumers spending an estimated 375m hours shopping online last December, 17m of those on Boxing Day, and with December 2013 set to be even busier, Sitel UK says it will be those retailers that distinguish themselves online who will have the most success.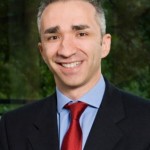 "The challenge for high street retailers is to differentiate in the online space. The new role of the contact centre is connecting the dots to deliver an exceptional customer experience that stands out from all the others, by being there when consumers need you and available in the channel of their choosing. Web, social media and mobile are all now vital components in a successful omni-channel strategy", comments Joe Doyle, Marketing Director at Sitel UK.
The UK's industry association for e-retail, IMRG, estimated the value of the online retail market at £78bn in 2012*, and latest figures from their e-Retail Sales Index reveal online retail sales grew 20% year on year in June, the highest recorded in two years.
IMRG also reported earlier this month that basket abandonment, where a visitor places an item in a basket but leaves the site without proceeding to the payment process, remained high at 58% in 2012. Joe Doyle continues; "Retailers can take some simple steps to reduce this. For example, live Sales Chat works particularly well and delivers the lowest cost of acquisition as well as excellent customer satisfaction."
CBRE's UK Retail ViewPoint (May 2013) also says over 50% of internet sales captured to date have come from traditional non-store channels (such as mail order and TV shopping).
Sitel provides online customer support for a number of high street retailers including John Lewis. Sitel and John Lewis were recently awarded the prestigious European Outsourcing Association award for "Outsourcing Works" – Delivering Business Value in a Single European Outsourcing Project.
These kinds of success have led to Sitel issuing its "Five Step guide to converting Christmas shoppers with Customer Service", which covers advice on adopting an omni-channel strategy, forecasting, recruitment, training and capacity planning.