The UK National Contact Centre Awards are the largest and longest established contact centre awards for the UK.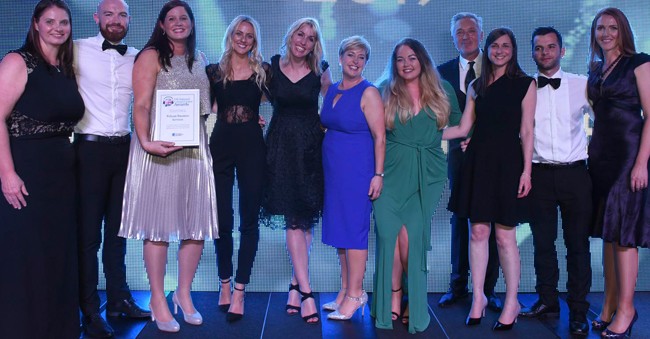 These awards focus specifically on recognising the achievements of individuals and teams – which makes for a perfect opportunity to celebrate your top performing people.
Many companies enter several managers, team leaders, and whole teams to reward them for excellent year end reviews. Others set individuals and teams an objective of being nominated as a way to benchmark, and hopefully validate their performance.
For whatever reasons you decide to enter, nominating your best people and teams for the UK National Contact Centre Awards shows you believe in them and appreciate the work they've done.
Pick a Category and Get Started
These are the most prestigious and longest established UK awards for recognising individuals and teams who are role models in our industry.
Being nominated can be a great career boost and also deliver excellent PR for winning organisations. It's free to enter so take the opportunity to nominate the people who have made the biggest difference to your operation this year.
In addition to last year's Individual, Team, and Organisation categories, there are 4 new categories:
– Best Recruitment Programme or Initiative
– Best Employee Recognition Programme
– Best Apprenticeship Programme
– Contact Centre Support Team
Join the Webinar
Join our webinar to hear hints and tips for completing your nomination to give you the best chance of being shortlisted for these prestigious awards. Hear from previous winners and judges on how to create a winning entry.
Join us at 1pm on 25th January – To pre-register Click Here.
---

Additional Information
To register to enter to the CCMA Awards Click Here
For additional information on the Awards Click Here