Enghouse Interactive Introduces Contact Centre: Enterprise Version 9.1 – Addition of the TouchPoint interface further aligns user experience across portfolio; significant feature enhancements, new integrations, expanded omni-channel interactions, and flexible deployment options empower customers with choice and control

Enghouse Interactive have introduced Contact Centre: Enterprise (CCE) 9.1, the latest release of its scalable, highly modular, omni-channel contact centre platform.
At the forefront of CCE 9.1 is the introduction of TouchPoint, Enghouse Interactive's visual, contextual interface for contact centre agents. First introduced in 2013, TouchPoint now provides a unified user experience across multiple Enghouse Interactive flagship products, including CCE, Communications Centre (CC), and Quality Management Suite (QMS).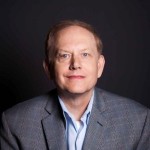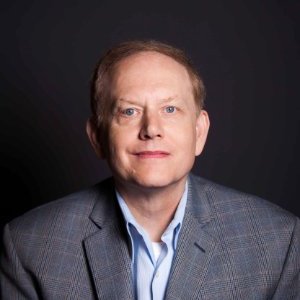 John Cray, VP of Product Management, Enghouse Interactive commented,
"By integrating our TouchPoint interface with CCE 9.1, customers and partners that need the high scalability and reliability of CCE now have access to a modern, highly graphical, best-in-class user experience for their agents,"
"And with TouchPoint available across different Enghouse platforms, a customer could migrate from one to another, with no agent retraining at all. This provides complete choice for our customers and partners."
TouchPoint, a low-footprint, context-sensitive, extensible, analytics and collaboration-focused client, is available in nine languages, including English, Spanish, German, French, Italian and more. Reflecting years of analysis of agent and supervisor workflow as well as customer end-user input, this compelling interface empowers agents to be highly productive and efficient, while continually focusing on the customer.
Enghouse Interactive's modular approach gives customers the flexibility to add functionality as needed, at a reduced risk and cost. TouchPoint is highly extensible, enabling packaged integrations to leading CRM systems to optimize agent productivity. The interface's open architecture enables easy addition of pages, functions, data and graphics within a common framework.
CCE is available at a lower price-point than equivalent offerings and offers flexible deployment options for on-premise, cloud or hybrid environments. With Enghouse Interactive's PBX agnostic architecture, CCE 9.1 can be deployed on leading voice solutions from Mitel, Cisco, Avaya and Microsoft Skype for Business.
CCE 9.1 now integrates with QMS 7.1 to offer administrators new capabilities such as text recording and analysis, as well as enhanced recording for Skype for Business and Cisco platform infrastructures. (Full text media evaluation will be available with an upcoming CCE minor release in the first half of 2018.)
Enghouse's Communications Portal (CP) 10.2, a key component of CCE 9.1, integrates self-service into a highly connected omni-channel customer journey. The unified framework allows organizations to deliver greater value to their customers through proactive outbound customer service and notifications for voice, Email and SMS text interactions. By adding packaged capabilities for proactive communications to a best-in-class omni-channel queuing platform, Enghouse continues its focus on delivering contact centre solutions that enhance customer engagement and loyalty.
---
Additional Information


Contact Centre: Enterprise 9.1 is a milestone achievement for Enghouse Interactive in its stated mission of improving agent productivity and making every customer interaction count. For a full list of new features and functionality, Click Here
Enghouse Interactive delivers technology and expertise to maximize the value of every customer interaction. The company develops a comprehensive portfolio of customer interaction management solutions. Core technologies include contact centre, attendant console, predictive outbound dialler, knowledge management, IVR and call recording solutions that support any telephony environment, on premise or in the cloud. Enghouse Interactive has thousands of customers worldwide, supported by a global network of partners and more than 800 dedicated staff across the company's international operations.
For additional information on Enghouse Interactive Click Here or view their Company Profile