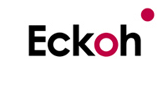 Eckoh PLC International Secure Payment Contract Wins
Eckoh the global provider of secure payment products and customer service solutions, is pleased to announce today a number of new contract wins for its secure payments products signed since the start of the new financial year. In particular, Eckoh has won a number of new direct contracts across international markets, complementing ongoing progress in the UK.
These international contracts have been signed respectively with a leading airline operator in South Africa, a large consultancy organisation in Morocco and a public sector organisation in Canada. The fourth and most recent contract was an agreement secured directly with a utility provider in the United States through Eckoh's US subsidiary, Eckoh Inc. This is the seventh contract won directly through Eckoh Inc since June 2014.
The contracts are all for Eckoh's patented CallGuard solution which is deployed directly into the customer's contact centres. A key benefit of this CallGuard solution is that it can be deployed and operational extremely quickly, often in weeks, ensuring that specific compliance or fraud concerns the client may have can be addressed in a timeframe that no other solutions can match.
In addition, in the UK, Eckoh has won its first new contract for the Haloh Audio Tokenisation secure payment solution, that automatically replaces sensitive card data with a non-sensitive equivalent or 'token' when a payment takes place, enabling organisations to store and use the data without the security risk. This new solution was launched in May this year at the Card-Not-Present Expo in Florida. The new contract is with Sensée, an outsourcer specialising in homeworkers, who are an existing CallGuard client and the new contract is to implement the Audio Tokenisation solution on behalf of a new customer of Sensée's.
The Directors believe that these wins further demonstrate the strong and growing global demand for Eckoh's PCI DSS compliant payment solutions and the variety of secure phone payment solutions which Eckoh offers. The new contracts will start to generate revenue in the current financial year, supporting current growth expectations, and help to underpin the Group's growing sector dominance and international presence.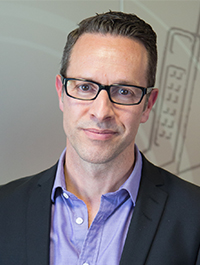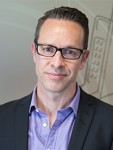 Nik Philpot, CEO at Eckoh, commented:
"We have had an encouraging start to the year particularly for our secure payments products and it is gratifying to see the acceleration in our international sales as Eckoh's reputation and the quality of our product offering becomes more widely known. Momentum for our solutions continues to build, with the sales pipelines for both our direct and indirect sales in our UK and US core markets remaining at an excellent level and positioning us strongly for further growth.
It is also particularly pleasing to sign our first new contract for our new Audio Tokenisation secure payment product. This new service offering has been received very favourably by the market since its launch and for organisations wishing to prevent all sensitive card data entering their internal environment with minimal integration effort and expenditure; we believe that this is a hugely compelling proposition."
---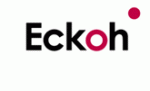 For additional information,