Contact Centre outsource company have announced a recruitment drive at their contact centre sites in Newcastle and Middlesbrough following contract wins.

Echo-U's recently opened contact centre site in Middlesbrough will create an additional 150 jobs and their site in Newcastle will create an additional 250 jobs.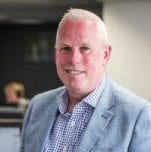 David Blakely, Co-founder at Echo-U commented,
"As a native of the North East I'm proud to be able to play a part in creating 400 new jobs for our region."
"It's an exciting time to be part of Echo-U and we are all looking forward to the opportunities and successes this expansion will bring."

To for additional information on the Contact Centre vacancies at Echo-U Click Here

Echo-U is an established owner-managed contact centre based in Newcastle, Middlesborough and Bournemouth.
It is committed to creating growth for its clients, including many of the UK's biggest brands, by managing their customer relationships through combining quality conversations with the best customer experience.
The company provides customer contact solutions across inbound and outbound call centres, social media and webchat channels.
For additional information on Echo-U visit their Website