• Early Bird Offer helps organisations maximise recognition opportunity
• ECCCSA offers are one entry at a reduced rate and 3 entries for £500
• Entries can continue to be edited until the nomination deadline
• Offer ends on Friday 15 June 2018, one month before nomination window closes
The opportunity to take advantage of the Early Bird Offer to enter the European Contact Centre and Customer Service Awards 2018 closes in just two weeks, according to the organisers of this prominent awards programme. For organisations that take advantage of a reduced single-entry rate or pay for three entries for just £500 – usually £295 per nomination – they can continue to edit their entry until the submission deadline.
The stage is set for the ECCCSAs to continue its reign as the largest awards programme in the European customer contact industry. With small and large organisations entering from across the continent, being recognised as the best in Europe has grown in stature.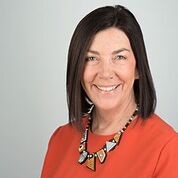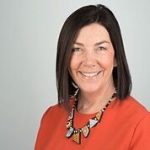 Ann-Marie Stagg, Chair of the Judges explains
"Giving everyone an opportunity to enter the ECCCSAs is important to us,""For the Finalists and Winners to be truly recognised as the best in the industry, we attract organisations of all sizes from across Europe, encouraging them to put forward the teams and projects that are making a real difference."
To take advantage of the Early Bird Offer all you have to do is register online, select the category, or categories, that you wish to enter and pay for them before Friday 15 June. You then have until Friday 13 July to complete your entry and submit it.
"Each year we see organisations submit a single initiative or team that has made a huge difference to an organisation," says Ann-Marie.
"With the new categories this year, there is more opportunity for a project to enter multiple categories. For example, an organisation that has spent the last 12 months delivering a project, founded on employee feedback, that has resulted in a shift in employee and customer engagement with commercial benefit, could be nominated for the Best Voice of the Employee Programme, Most Effective Improvement Programme and Best Contact Centre Support Team. And that's just one example."
"It is worth considering every aspect of a project or team and how you might want to recognise it," she adds.
"If an organisation wants help in working out which awards to enter, they are welcome to give us a call on +44(0)333 939 9964. Of course, we have already hosted a webinar which is now available through the ECCCSA website."
---
Additional Information
To access the webinar recording Click Here
You can find out more about each of the categories on the ECCCSA by Clicking Here
The nomination window is now open, closing on Friday 13 July 2018 and you can take advantage of the Early Bird Offer until Friday 15 June.
The winners will be announced at a lavish Awards Evening on Tuesday 27 November 2018 at Evolution, Battersea Park, London.