eBook: How 6 leading brands use customer insights – Download the CallMiner eBook NOW!


Some brands lead, and others follow.
This new eBook from CallMiner, How to Lead a Business Transformation in 2022, contains first-hand, hands-on, in-the-trenches accounts of 6 leading brands that have used conversation analytics to transform their businesses beyond the bounds of their contact centres.
Learn how these brands:
» Increased average order size by 4%
» Increased net promoter score by 300%
» Increased retention by 16%
» And more…
Download the eBook today to discover how one brand used the mantra of 'If you lift the stone, you have to deal with what you find' to enact changes driven by customer conversations.

To download the eBook 'How 6 leading brands use customer insights' Click Here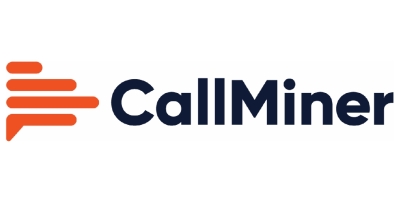 CallMiner is the global leader in conversation analytics to drive business performance improvement. Powered by artificial intelligence and machine learning, CallMiner delivers the industry's most comprehensive platform to analyze omnichannel customer interactions at scale, allowing organizations to interpret sentiment and identify patterns to reveal deep understanding from every conversation. By connecting the dots between insights and action, CallMiner enables companies to identify areas of opportunity to drive business improvement, growth and transformational change more effectively than ever before. CallMiner is trusted by the world's leading organizations across retail, financial services, healthcare and insurance, travel and hospitality, and more.
For additional information on CallMiner view their Company Profile