Dreams implements enhanced customer service tools as contact centre demand grows with the help of Netcall
With a boom in demand for its customer service team, Dreams needed technology that would empower its agents to deliver personable, personalised and memorable customer interactions
Dreams, the UK's number one specialist bed retailer, has joined forces with Netcall, a leading provider of low-code and customer engagement solutions, to elevate its customer service offering by delivering a seamless experience across all its service channels.
During the pandemic, when stores closed, demand on the contact centre accelerated and Dreams went from handling 5,000 to up to 15,000 interactions a week.
To keep up with this demand, and the personal responses required from such an important and emotional purchase, Dreams needed to enhance its complex customer engagement platform with a single integrated solution.
Dreams worked with Netcall to evaluate how it handled customer service, processes and technology, implementing Netcall's Liberty Converse and Connect solutions to improve customer experience (CX). Originally, Dreams only had one customer service line, which acted as a funnel. Customer service advisers were using multiple systems that didn't talk to each other, meaning they couldn't access relevant information easily, and it was often difficult to get all the information needed. Dreams needed a solution that would provide its teams with full control by bringing everything together within one unified view.
During lockdown, harnessing the power of Converse – Netcall's omnichannel contact centre and customer engagement management solution – Dreams was able to add new functionality that highlighted and managed the peaks of hundreds of additional customers contacting them. Now, the whole team can stay abreast of everything that's happening internally and externally, and focus on how they can best respond.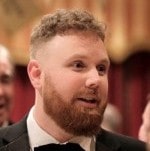 Sam Johnson, Head of Customer Services at Dreams, comments,
"It was a complete breath of fresh air. Suddenly, our teams could easily see and explain what they're doing for all their customers."
"They could place customers in more appropriate queues and make a change at the touch of a button. We've got the same team of people, but we've now got a system that actually supports them in doing a better job."
The combined flexibility of Liberty Converse and Connect, Netcall's AI-assisted asynchronous conversational messaging solution, has proven crucial in today's rapidly-changing retail landscape. Together, these tools support Dreams by enabling advisers to become multiskilled – switching between taking calls and handling chat and email. The team now has the freedom to consider new solutions to give its customers the personable service that Dreams aims to achieve.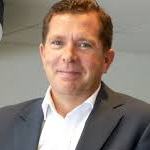 Mike Logue, CEO at Dreams, commented,
"Good tech infrastructure has become one of the core foundations of a business. Nearly everyone that comes to a Dreams store has interacted with some of our tech before."
"A better, seamless infrastructure, with less friction for the customer, is fundamental going forward – not just for retail businesses, but every consumer-facing business,"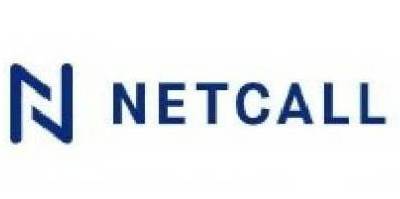 Netcall is a leading provider of low-code and customer engagement solutions. A UK company quoted on the AIM market of the London Stock Exchange. By enabling customer-facing and IT talent to collaborate, Netcall takes the pain out of big change projects, helping businesses dramatically improve the customer experience, while lowering costs.
Over 600 organisations in financial services, insurance, local government and healthcare use the Netcall Liberty platform to make life easier for the people they serve. Netcall aims to help organisations radically improve customer experience through collaborative CX.
For additional information on Netcall view their Company Profile

Established in 1985, Dreams is the UK's leading specialist bed retailer.
With 2,000 employees across the UK, Dreams sells 11,500 mattresses, bases and headboards per week to customers nationwide through its network of over 200 stores and online.
Dreams is a proud British business, committed to making its products in this country, as it does now at the Dreams Bed Factory in Oldbury. It currently makes 290,000 mattresses and over 160,000 divan bases a year before delivering to customers all across the UK through its 11 delivery centres and fleet of 140 vehicles.
For additional information on Dreams visit their Website