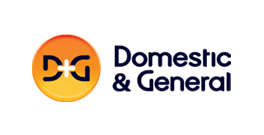 Warranty Provider Domestic & General are running a recruitment campaign for 250 staff at their Nottingham based contact centre in readiness for December which is historically their busiest sales period.
Commenting on the recruitment drive Human Resources Manager Tracy Gill said: "We are one of the biggest employers in Nottingham and at our peak we employ around 1,000 people. We are currently recruiting call centre agents. We have around 190 full-time vacancies – some of those will be temporary positions.
"We started the recruitment campaign for 250 people in August, we've already employed 60 new members of staff and we'll be recruiting until December.
For more details about the latest vacancies, contact Domestic & General on 0844 481 0123.