Dogs Trust contact centre marks one year since opening – One year and almost 300,000 calls later…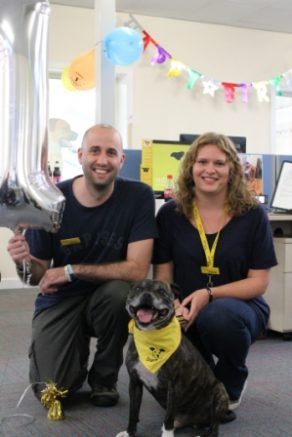 Dogs Trust's national contact centre has celebrated its first birthday having taken almost 300,000 calls about dogs…mostly.
The 31-strong team has answered 295,422 calls with the most – over 51,000 – being from people hoping to rehome a specific dog and almost 44,000 have been from owners needing to hand over their dogs for a variety of reasons.
Michelle Jones, who has been with the contact centre since it opened on 29 September last year at Denton based Dogs Trust Manchester, has taken 12,271 calls.
She comments: "It took some time to get used to taking the variety of calls because one minute you can be talking to someone who is excited about the possibility of rehoming a dog from us, and the next you can be having a conversation with an owner who is devastated because they can no longer look after their dog. One of my most memorable calls was from someone who was asking us if we could advise them on how to stop their pet parrot pulling its feathers out!"
The Contact Centre handles calls on behalf of the charity's 21 rehoming centres across the UK and Ireland, freeing up staff at the centres which together care for around 17,000 homeless dogs every year. Other unexpected calls received over the last year include someone wanting to hand over a donkey, another animal-lover wanting help to rehome a lizard and several requests to rehome cats!
Contact Centre Manager, Neil Carrick, says: "It has certainly been an exhilarating year. We took on the centres gradually, starting with nine in the first month and then taking on our last, Dublin, in June. It can be a really emotional environment to work in so although many of our staff have worked in contact centres before, it's definitely a very different experience.
"We are all dog lovers, an essential requirement for the job of course, and it's really rewarding, particularly when you hear about dogs happily settled in their new homes."
---
Additional Information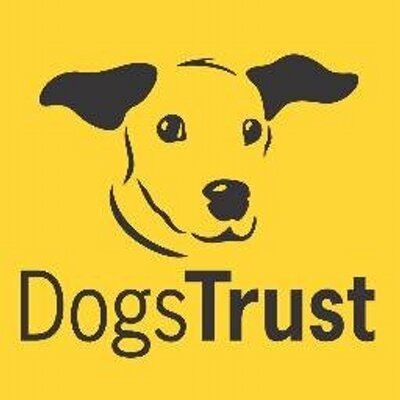 For additional information on Dogs Trust or to rehome a dog visit their Website
Photograph Caption: Contact Centre Manager, Neil Carrick, and Contact Centre Agent, Michelle Jones, are pictured at the first birthday celebrations with 8-year-old Boomer who is looking for a forever home.