Jabra Expands SPEAK Series: Adding Ease of Use to Conference Calls and Simplicity to Collaboration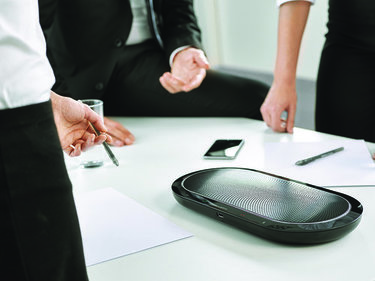 New conference speakerphone delivers flawless call experiences, removing barriers to productivity and poor technology adoption, to redefine the future of meeting collaboration
Jabra today announces the launch of the new Jabra SPEAK 810, the latest device in its successful SPEAK series. The Jabra SPEAK 810 is designed to eliminate common pain points, for effective collaboration: technology challenges such as set-up issues, connectivity to platforms and poor sound quality, which all prevent effective meeting productivity.
Bringing a plug-and-play, easy to use speakerphone experience with superior audio into large meeting and conference rooms for the first time, the Jabra SPEAK 810 compliments the personal experience delivered by the smaller, portable SPEAK 410 and 510 products. With multiple connectivity options, the Jabra SPEAK 810 works with all types of smart devices and integrates seamlessly with all communication platforms – eliminating the need for dial-pad solutions and challenging the traditional hardware approach to conference calling.
Designed in response to today's knowledge worker environment, the Jabra SPEAK 810 simplifies and enhances meeting time,addressing the challenges of effective collaboration and adoption of technology. It can turn any location into a productive conference room: enhanced with Bluetooth®, an integrated USB cable to connect it to a PC or 3.5mm jack for your tablet or smartphone,meetings are ready to start in seconds.
Additional ease of use is delivered by integration with all communication platforms, removing the need for an IP end-point and also comes with a USB charge-out portfor charging tablets or mobile devices during calls.
"Microsoft continues its working partnership with Jabra to ensure that their solutions are fully compatible with Microsoft Skype for Business," said Giovanni Mezgec, Microsoft GM of Skype for Business. "The Jabra SPEAK 810 is an excellent example of this collaboration."
Zoom in on what's important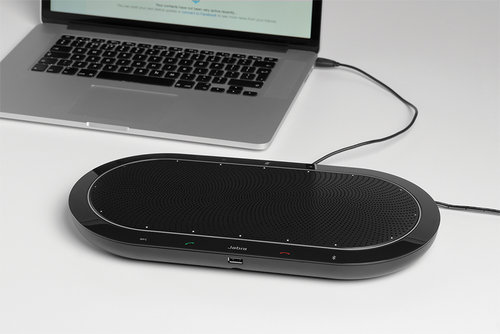 Today, a third of conference calls are delayed due to set-up issues with connections, 15% of meeting time is spent on 'getting started' and one of the most common frustrations is poor sound quality*.
The Jabra SPEAK 810 is an intelligent audio deviceutilising Jabra's heritage in office audio solutions, as well as ear-related diagnostics and hearing healthcare technology. It facilitates conference calls in meeting rooms of up to 100 m2 with up to 15 people in one room, delivering crystal clear sound, without any unwanted background noise.
The plug-and-play speakerphone features powerful loudspeakers and unique market-first technology from Jabra called ZoomTalkTM, an intelligent directional microphone that focuses on sound from human voices, so you only hear what matters most. ZoomTalk is central to achieving productivity and flexibility as it makes meetings as clear as possible, filtering human voice from all of the ambient room noise, wherever the call is taking place.
The SPEAK 810 also maximises business investment in Unified Communications (UC). As more organisations invest in UC as a way to enable collaboration and support the increasing trend for mobility, devices such as the SPEAK 810 enable businesses to maximiseand fast-track that investment. This is true whether they are starting their UC journey or have an established infrastructure.
Nigel Dunn, Managing Director, Jabra UK & Ireland, comments: "Businesses are becoming more focused on creating working environments and cultures that better enable them to compete. As a result, office environments are changing and becoming more dynamic, demanding and technology-enabled. New ways of working are adding flexibility to working spaces, practices and hours. Yet productivity must also remain a priority for business success and for this reason so should enabling effective collaboration and concentration."
The SPEAKseries
Jabra has a strong legacy offering easy to use collaboration devices for today's working environments and maintains significant share in the speakerphone market. Today the Jabra SPEAK series leads in the table-top speakerphone USB market – a market that is set to see massive growth in coming years, according to market analysts.Jabra's focus in this area has led to over 1 million devices in Jabra's SPEAK-series being sold to date.
Dunn adds: "The success of the SPEAK series is testament to Jabra's long-standing expertise in audio solutions, as well as its in-depth understanding of workplace challenges. Jabra understands and is committed to enhancing the role of audio in enabling collaboration and concentration, and enabling productive meetings wherever people are."
Key features
• ZoomTalk microphone with adaptive array 5 metresrange (15 people)
• Connectivity: USB, Bluetooth/NFC and 3.5 jack
• USB charge-out for charging tablets and mobile phones
• Kensington lock (optional)
---
Additional Information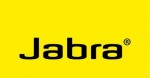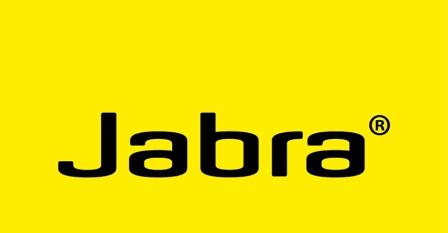 For pricing and availability please contact an authorised Jabra reseller partner by Clicking Here visit the Jabra UK Website or view Jabra's Company Profile
* Research commissioned by Jabra 2015